Tesla CEO Elon Musk Shows Support For Cryptocurrency But Not Bitcoin
KEY POINTS
Elon Musk praises Dogecoin again on Twitter
Musk said that Dogecoin has the best coin
Musk has shown support for Dogecoin since last year when he tweeted that it's his favorite crypto
As much as Elon Musk loves tech and even trumpeted how AI could render jobs pointless, Bitcoin (BTC) is just not the technology he supports.
The Tesla CEO may be "neither nor there on Bitcoin," but make no mistake about it, Musk is a crypto fan. In a recent tweet, the tech wizard blazoned the cryptocurrency he supports, and it's none other than Dogecoin. Musk first tweeted a Samoyed meme while captioning it with "Dogs rock," then followed up his tweet with a reply saying, "They have the best coin."
Yes, the cryptocurrency that was based on the "doge" meme several years back is the coin that Musk supports. It's the coin that features the Shiba Inu breed as its mascot. But, Musk praising Dogecoin isn't fresh news as he was already pro-Dogecoin since April last year after he said that it's his favorite crypto.
Musk also shared efforts with Dogecoin creator Jackson Palmer in preventing cryptocurrency scammers on Twitter back in 2018, according to Cointelegraph. Perhaps these are reasons why crypto Twitter even clamored for Musk to take on the mantle of Dogecoin's CEO.
In January, in the "Third Row Tesla Podcast," Musk voiced out his opinion about BTC, which is similar to his thoughts about it in the past: he's not too bullish on BTC, but thinks that Satoshi Nakamoto's white paper is "pretty clever."
And when it comes to cryptos in general, Musk sees that as a replacement for cash as cash becomes increasingly more difficult to use in the digital age. But as attractive as cryptos are in solving some of the hurdles in transacting with cash, Musk still believes that it will not dethrone cash from its position as the main mean of payment.
"Cash, these days, is used much rarer. It's increasingly difficult to use cash. Some places, you can't use cash at all. So, there's a forcing function for transactions that are illegal, quasi-legal, and in some cases legal. But it's got to have both legal and illegal […] So where I see crypto as, respectively, is a replacement for cash. But I do not see crypto being the primary database," Musk said.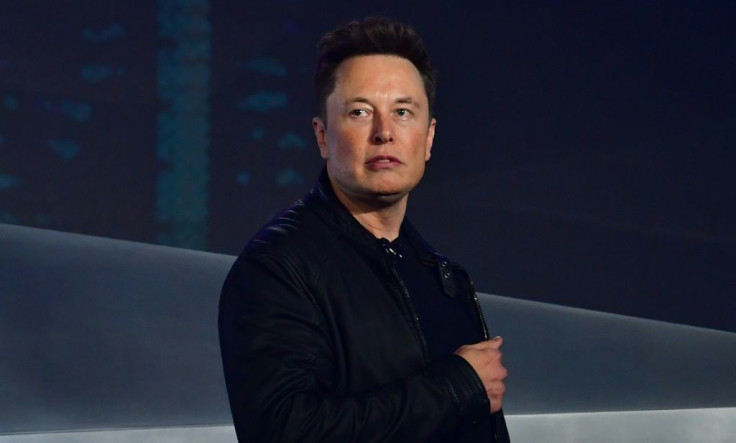 © Copyright IBTimes 2023. All rights reserved.
FOLLOW MORE IBT NEWS ON THE BELOW CHANNELS