Tesla Model S 'Plaid' Crushes Porsche Taycan's Nürburgring Record
Tesla's eagerly awaited attempt to break a record set by Porsche at the historic Nürburgring race track in Germany saw Tesla do just that on Monday.
A specially modified Tesla Model S with a three-motor Plaid powertrain completed a lap at the 26 km-long Nordschleife portion of Nürburgring in 7 minutes and 23 seconds. On its face, this is the fastest lap for a four-door electric vehicle (EV) at Nordschleife Nürburgring -- unofficially.
This record time is unofficial for three good reasons. It was a hand-stopped time, the Model S that set the record wasn't a production vehicle and the record-setting attempt wasn't officially sanctioned by Nürburgring.
Because of these reasons, the existing official record for the fastest lap for a four-door EV at Nordschleife Nürburgring -- 7 minutes and 42 seconds -- set by a production Porsche Taycan driven by Lars Kern on Aug. 26 still stands.
Despite this downside, one must remember the unofficial record set by the Plaid Model S was set during one in a number of test runs at the track. Yes, test runs, and that leaves us to wonder what speed a production Plaid Model S will achieve in 2020 if and when it tries to break the Taycan's record officially.
Tesla also said they never attempted to break the Taycan's record in these tests. The record just happened because the Plaid Model S was just that fast. And its also because the driver of the Plaid Model S, Thomas Mutsch, is an expert at conquering Nordschleife.
German car magazine Auto Motor Sport, which covered the unofficial Tesla record, had an "observer" at the track. This person recorded Mutsch doing a 7:23 minutes lap in one of the modified Plaid Model S EVs.
"But what the new drive can do he has already shown on some very fast laps. Our observer reports a hand-stopped lap time of 7:23 minutes -- as I said: hand-stopped with corresponding inaccuracies," said the Auto Motor und Sport story.
"But that would be about 20 seconds faster than that Porsche Taycan. The weather conditions on Monday (16.9.) were rather cool with 18 degrees and heavy cloud cover."
Musk also said a new 7-seater Model S prototype was at Nürburgring.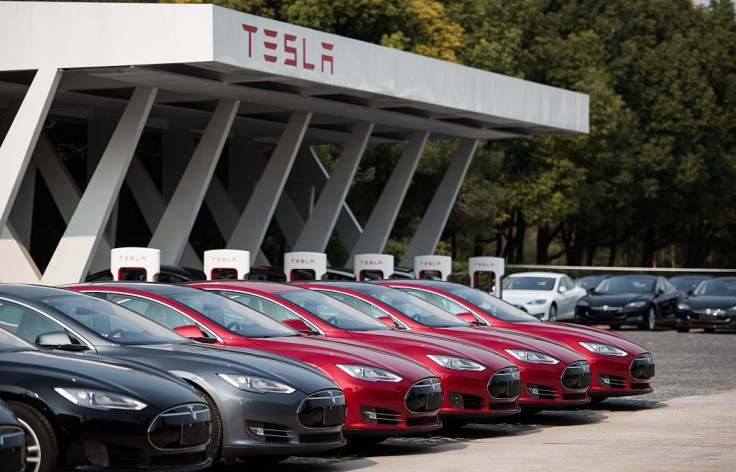 © Copyright IBTimes 2023. All rights reserved.