Tesla Model Y Cargo Space Is Surprisingly Roomy For A Small SUV
Tesla's Model Y electric crossover car may look like a larger sedan but it actually lives up to its SUV parts. It's surprisingly spacious in its own right, with more than enough space for both passenger and cargo. Here's what we know about this.
According to Tesla CEO Elon Musk, the Tesla Model Y is at least 10 percent larger than the Model 3 sedan. Normally, most SUVs tend to dwarf sedans, but the Tesla Model Y does seem to look like a bigger sedan.
But even though the new car appears to be only slightly larger than its other Tesla cousins, it actually is bigger than its competition as it has 66 cubic feet of cargo space and can seat up to seven adults inside.
Compared to the competition, the Tesla Model Y beats out many electric SUVs and crossovers from other carmakers. In comparison, the Audi e-tron has a cargo space of 57 cubic feet, Hyundai Kona EV with 45.8 cubic feet, and Kia Niro with 53 cubic feet.
Overall, the Tesla Model Y SUV is a great deal for large families and groups aiming to bring a lot of luggage and necessities on their trips. Even though other vehicles look more like an SUV compared to the Model Y, Tesla's latest car clearly beats them in terms of space.
The Tesla Model Y is shaping up to be a good contender in the American market competition against the no. 1 SUV, Toyota RAV-4. Tesla has been planning to compete in the SUV market with the Model Y. However, Tesla still has to beat other electric vehicle rivals such as the Byton M-Byte, Porsche Macan and Ford's electric vehicle version of their F-150 pickup.
The Tesla Model Y is slated for release later this year, with its long range and standard battery variants becoming available in early 2020. Tesla has already revealed details about its specs and features, but the company will be able to update the car even further for the new modes that the company is developing.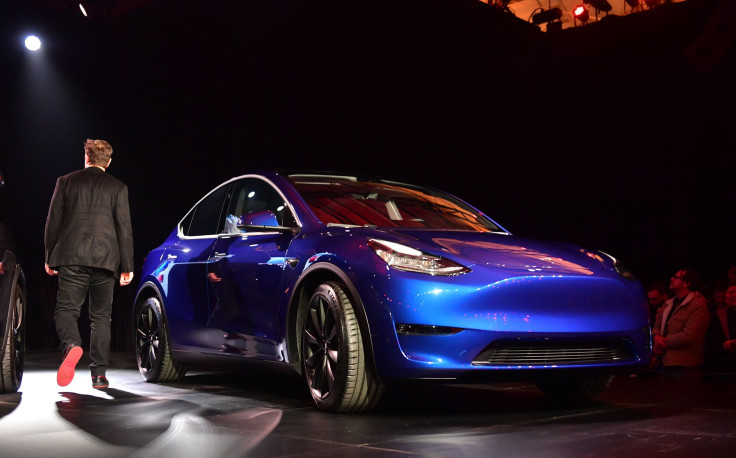 © Copyright IBTimes 2023. All rights reserved.