Tesla Model Y Rival Audi Rakish Q4 E-Tron Design, Battery Options Teased
Audi has teased their take on an electric crossover car, the Rakish Q4 E-Tron. Upon its release, it'll be a rival for another crossover vehicle, Tesla's Model Y. Here's what we know about this development from Audi.
According to HotHardware, the new Audi Rakish Q4 E-Tron is a mid-size crossover electric vehicle that'll be the beginning of Volkswagen's venture into the electric car industry. The Rakish Q4 E-Tron reportedly has a similar size to the previous Audi Q3 crossover car.
While the company has yet to reveal the new car's battery size, several sources have said that the upcoming car will come with two battery options. The Audi Rakish Q4 E-Tron may have a regular 48-kWh battery with a maximum driving range of 200 miles and could also have a larger battery version that allows the car to reach 300 miles. So far, the new Audi electric vehicle looks like a proper SUV with its large frame being bigger than the Audi Q3.
Meanwhile, Tesla's Model Y crossover SUV will be the company's shot at taking over the SUV market's top spot from Toyota's Rav-4. So far, Tesla has taken some steps to hasten its development by using Model 3 parts for the Model Y and making the upcoming crossover SUV an affordable Tesla vehicle for its prospective SUV owners. So far, Tesla has been a luxury brand as a car, and this move from them would definitely rake in more customers.
While the Rav-4 might be the Model Y's rival in the SUV market, Tesla will have to fight the Audi Rakish Q4 E-Tron in the electric car market. We've yet to confirm the Audi Rakish Q4 E-Tron's price, but Tesla's Model Y may have an edge over Audi's new crossover car if Model Y will contest the Rav-4's low price for a great SUV.
For now, we'll have to wait for more information from Audi about this new car. Since this is the company's first venture into the electric car industry, we've yet to see how Audi will establish themselves against Tesla's decade-old experience in the industry.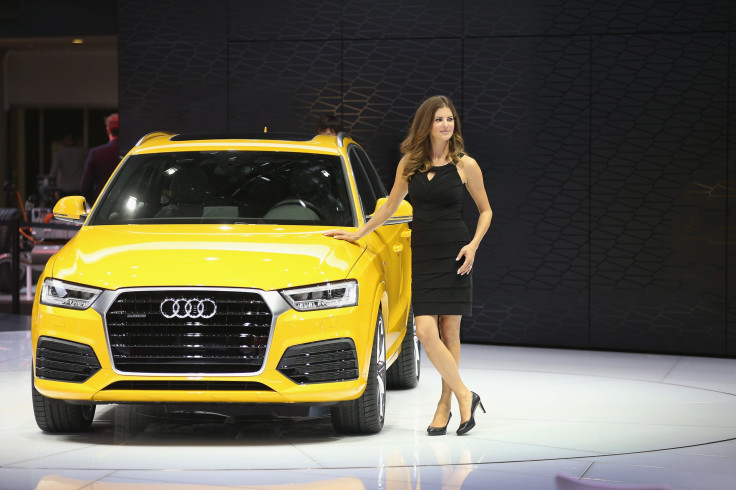 © Copyright IBTimes 2023. All rights reserved.