Tesla Motors Model S Driver Assistance, Dual Motor Unveiled Inside Company's Website Code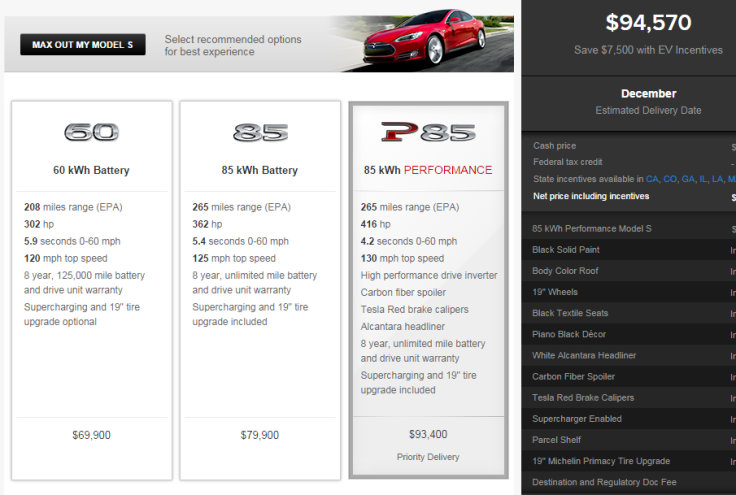 Telsa Motors' website back-end code appears to have already confirmed at least part of what's in store for the company's big press conference scheduled for 7 p.m. PDT in Hawthorne, California. Nestled in the code that would be gibberish to the average person are two phrases that are easily understood: "Driver's Assistance" and "Dual Drive Motor."
This is the most compelling evidence so far that Tesla will be announcing an all-wheel drive version of the Model S and some form of driver aid such as front-to-rear crash avoidance and/or adaptive cruise control.
Below are two screenshots of the JavaScript file, which tells the Tesla Motors car configuration Web page what options buyers can select. As of Thursday afternoon, these options do not appear on the front-end of the company's website.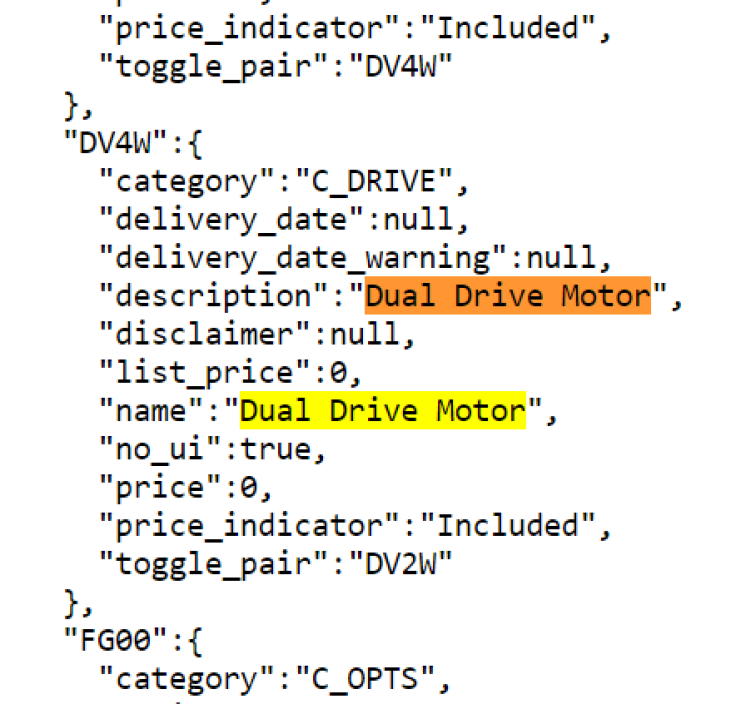 According to the code, Tesla's "Dual Drive Motor" would be "Included," which suggests the dual-motor version would be exclusive to another version of the Model S. On Friday, a photo of a Model S bearing a P85D badge appeared on Twitter and in Tesla fan forums. A "Single Drive Motor" also appears as "Included" in the code, meaning the standard rear-wheel drive Model S will remain in the other versions of the luxury electric sedan.
Currently there are three base configurations of the Model S in the U.S.: one with a 60 kWh battery pack that has an advertised range of 208 miles per charge; and two versions with the 85 kWh battery pack, the 362-horsepower version and the 416-horsepower P85. Both 85 kWh models get an advertised range of 265 miles per charge. A P85D all-wheel drive Model S would give Tesla buyers the option of improved handling in icy or wet climates.
Photos of what appear to be two radar sensors and two forward-pointing cameras in a recently made Model S sedan is "Optional," according to the configuration code. Similar to other luxury automakers, Tesla is likely hesitant to make this option standard because of the costs. Mercedes-Benz offers driver's assistance for $2,800 and all-wheel drive for $5,000, so whatever the case may be, what Tesla announces Thursday evening in California will include a bigger price tag.
Click here to see the full Tesla car configuration JavaScript, which, as of Thursday afternoon in New York, is still accessible.
© Copyright IBTimes 2023. All rights reserved.