Tesla Pickup Design Shocker: Elon Musk New Vehicle Made For Military?
As we continue to count the days until the official launch of Tesla's new electric pickup vehicle, fans and analysts remain inspired when it comes to discussing the most awaited vehicle from Elon Musk.
The Tesla pickup, which comes by various names like the Tesla Model B or the Tesla Cybertruck, is undoubtedly the most intriguing vehicle to ever come from Tesla. As early as now many believe Musk's Tesla pickup is going to be a groundbreaking vehicle that won't only bring a fresh change to the market but will also pave the way for future developments on utility vehicles.
Tesla's CEO promised a "cyberpunk" truck that's going to be completely out of this world. We're also set to have a very powerful pickup in the future, with over 300,000 pounds of towing capacity while power range could last to as much as 500 miles on a full charge.
The pickup is said to be so powerful that some actually believe that the pickup will have something to do with its future SpaceX missions. According to a report, the Tesla pickup is the first vehicle that could "cross-pollinate" with plans of space rovers that will be used by SpaceX, particularly on Planet Mars and that the Tesla pickup is actually the best foundation for its future space vehicles.
If true, then Musk's team could be repurposing the Tesla pickup into a space-ready vehicle. This is probably why a good number of Tesla vehicles are being equipped with futuristic features like safe electric propulsion systems and biohazard mode.
Now apart from the space plans, the Tesla pickup is also being eyed to be a future vehicle that can be used by the military. In a report, Tesla's enigmatic CEO spoke during the recent Air Force Space Pitch Day in San Francisco and mentioned about the upcoming "Cyberpunk" pickup truck which the CEO once described will look like an "armored personnel carrier from the future."
"We are going to come out with the Tesla pickup truck, or we call it 'Cybertruck.' I mean, it looks like an armored personnel carrier from the future. It doesn't look like a normal car. You may like it, you may not. I like it. It's going to look like it came off a movie set. When it goes down the road. Like, 'Whoa, What's that thing?'" Musk said.
Although it sounds exciting that the Air Force or military could be using the Tesla cyberpunk truck in the future, the enigmatic CEO was quick to point out that he wasn't actually pitching the use of electric pickup in their operations even calling an earlier tweet from another website as "incorrect."
"This is based on an incorrect Electrek article. The Air Force asked me to speak at a startup conference called "Pitch Day" & I happened to mention Cybertruck. They don't buy APCs. It's the Air Force," Musk tweeted.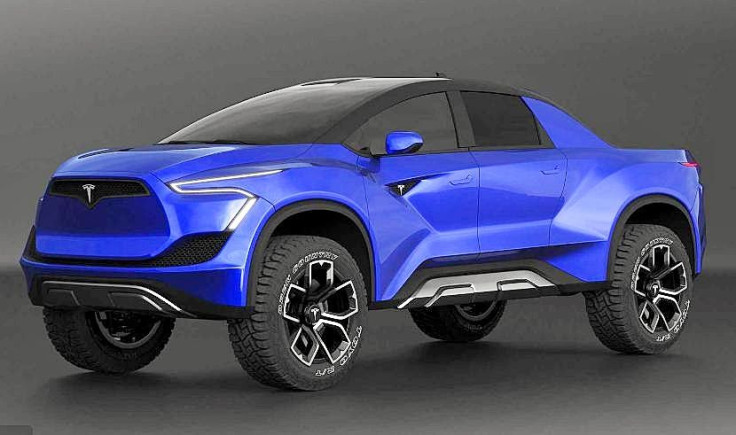 © Copyright IBTimes 2023. All rights reserved.