Tesla Pickup Rivals Ford And Rivian Have 'Surprise' Up Their Sleeves
When it comes to news about the mysterious Tesla pickup, analysts and fans alike have been keeping a close watch for anything new they can find out about the new vehicle.
The anticipation for Tesla CEO Elon Musk's newest vehicle has been so high that it trampled pickup powerhouse Ford F-150 in a Twitter poll conducted a couple of months ago. And it's quite easy to see why — the Tesla pickup is expected to be nothing like any of the utility vehicles found on the market today.
The Tesla pickup, which many are already assuming some presume will be called the Tesla Model B, is described to be so futuristic that Musk said it has a "cyberpunk" feel to it. There are so many exciting possibilities for the upcoming electric pick-up and even if there's only an obscure teaser released during the Model Y launch, people find themselves talking about the Tesla pickup a lot.
As a result, even Tesla rivals such as Ford and Rivian are admittedly getting extra attention thanks to being compared with the Tesla pickup.
Now what some of you may know, Ford has actually invested $500 million into Rivian, which is an electric vehicle startup which was able to purchase an old Mitsubishi factory in Illinois. the company is best remembered as the brand which was able to showcase two large electric vehicles during the Los Angeles auto show last year. These are the R1T pickup truck and the R1S sport utility vehicle. The vehicles are described to be capable of churning 200 horsepower with a combined torque of nearly 14,000 Newton-meters.
With this, it would be normal to assume that Ford's electric F-150 will bank on the Rivian platform. However, Ford CEO Jim Hackett said both companies could be partnering up for something else.
"You shouldn't go down the path of assuming it's a pickup," the Ford CEO said in a report. With this in mind, the companies could be working on an SUV instead of a pickup. Hackett described the two companies' ongoing work to be coming along well.
"At the senior levels it's pretty close. I think a lot of that has been settled, but not ready to talk about," he said.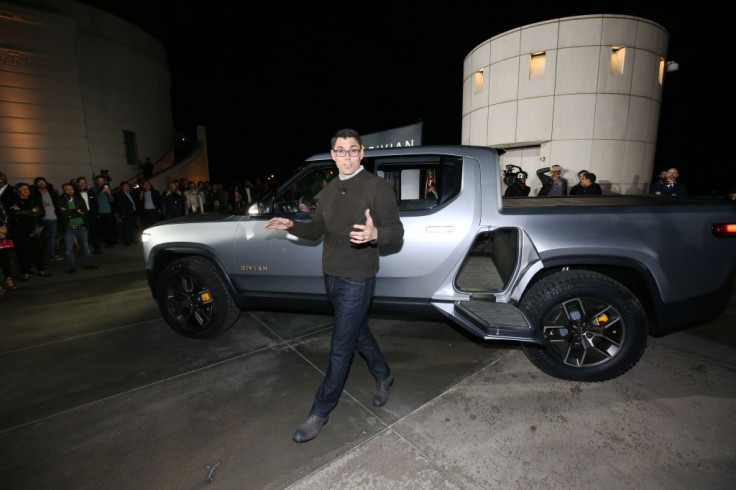 © Copyright IBTimes 2022. All rights reserved.
FOLLOW MORE IBT NEWS ON THE BELOW CHANNELS