Tesla Recall: Electric Automaker Calling Back 2,700 Model X SUVs Over Faulty Seats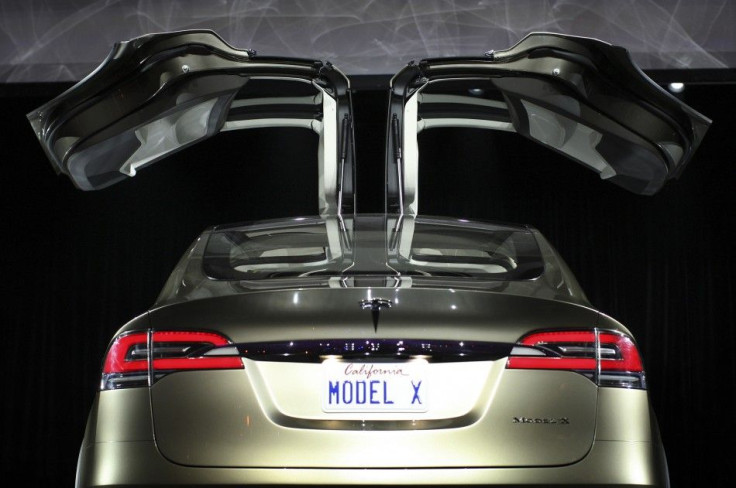 Tesla Motors Inc. (NASDAQ:TSLA) said Monday it was issuing a voluntary recall of 2,700 Model X sport utility vehicles in the United States due to a faulty locking hinge in the third-row seats that increases the risk the seats could fall forward in a crash.
The Silicon Valley company said the recall affects all Model X SUVs built before March 26. It is the first recall for the Model X since Tesla began deliveries of the luxury electric SUV in September.
The electric carmaker said it was recalling the vehicles after the seats failed a strength test in the European Union. Tesla had previously performed 15 tests in the United States, and those seats passed. The EU test was more stringent, the company said.
Tesla Motors Inc. (TSLA) | FindTheCompany
The company will begin notifying customers Monday. The repair, which will replace both third-row seats, will take about two hours. The process to fix all recalled cars will take about five weeks, Jon McNeil, Tesla's president of sales and service, told reporters on a conference call.
"We've had no issues with any failures in the field," he said.
Tesla said that supplier Futuris had manufactured the seats and would assume all costs for their replacement.
© Copyright Thomson Reuters 2023. All rights reserved.