Tesla Roadster Production Likely To Begin In California Next Year, Elon Musk Reveals
KEY POINTS
Production of the long-anticipated Tesla 2020 Roadster sports car likely will begin in 2021
The 2020 Roadster will be built at Tesla's planned factory in Fremont, California
Musk also confirms Tesla will break ground on new Cybertruck plant in Austin, Texas
Eager fans of the 2020 Tesla Roadster sports car who made a $50,000 down payment starting 2017 for their pre-orders expecting to get the machine this year will have to wait at least two years longer.
Tesla CEO Elon Musk discussed the timetable Wednesday during the company's release of its financial results for the second quarter. He expects production of the 2020 Roadster to begin at the Tesla Fremont Factory in California within the next 12 to 18 months. Start of production is tentatively scheduled for mid to late 2021 with deliveries by early 2022.
Delaying production of the 2020 Roadster will give Tesla more time to produce and deliver its more popular, mass-market Tesla Cybertruck electric pickup, which will be produced at Tesla's soon-to-be built factory in Austin, Texas. The $1.1 billion assembly plant in Travis County will eventually employ 5,000 people, Musk confirmed.
The Tesla Austin Gigafactory will assemble the Tesla Cybertruck, as well as the Model Y SUV. Tesla plans to break ground on the factory by the third quarter of this year.
"The location is five minutes from (Austin-Bergstrom International Airport) and 15 minutes from downtown Austin," said Musk.
As for the 2020 Roadster, Musk said the expensive sports car is part of Tesla's updated product roadmap. Analysts noted Musk mentioning the 2020 Roadster as part of the company's production schedule is the clearest timeline given for the new machine's anticipated rollout.
The base model for the 2020 Roadster is expected to retail at $200,000. On the other hand, the first 1,000 to be produced (called the Founder's Series) will be priced at $250,000. Full payment is required to pre-order the Founder Series Roadster.
Musk once said the 2020 Roadster is more of a "dessert" for Tesla. He also said the sports car won't have a great impact on electrification because of its hefty price tag. For Musk, the 2020 Roadster serves as a "smack" to the combustion engine by becoming a "halo" car dominating the supercar segment.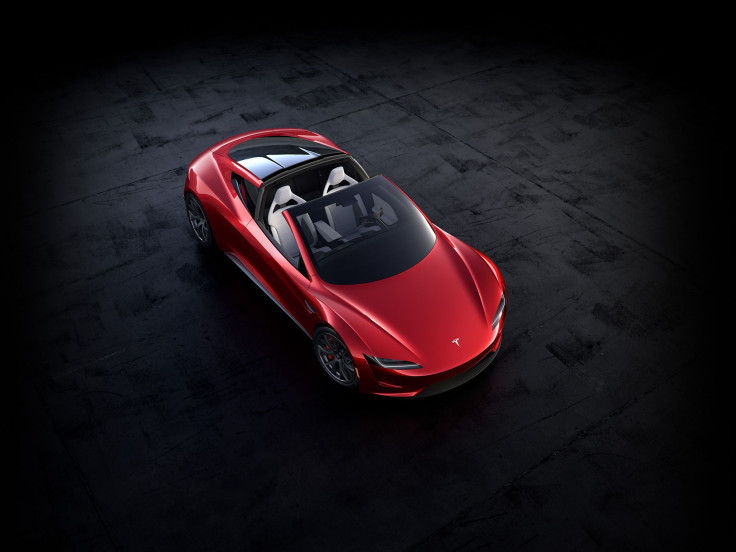 © Copyright IBTimes 2023. All rights reserved.