Tesla 'Will Lose 80% Of Its Value', NYU Professor Reveals Why
The news last week Tesla Inc. fell short of its target 100,000 deliveries for the third quarter of the year is giving birth to dire predictions about the future of the world's largest maker of electric vehicles (EVs).
The direst by far was made public Sunday by Scott Galloway, a Professor of Marketing at NYU Stern School of Business, who was named "One of the World's 50 Best Business School Professors" in 2012. Galloway teaches Brand Strategy and Digital Marketing to second-year MBA students and is the author of the Digital IQ Index, a global ranking of prestige brands' digital competence.
Galloway also predicted Amazon would buy Whole Foods before this acquisition occurred in August 2017.
Galloway raised the hackles of Tesla fanboys anew on Sunday -- and ignited a furious twitter storm bashing him -- by predicting either the demise of Tesla or the loss by Tesla of 80 percent of its value by the next decade.
The reason: Tesla simply doesn't have the scale to compete in a "well-run, low-margin" segment in the auto industry. Simply put, Galloway contends Tesla will never be able to mass produce and deliver enough of its EVs to become profitable -- ever.
In a blog post, Galloway addressed Tesla's hardcore of supporters: "Dear Twitter trolls: yes ... I'm an idiot, I can't do, so I teach, and I don't understand genius. It's a tech/energy play. I get it ... Save your breath.
"Yes, he is a genius, Tesla has changed the world for the better (I believe this). And ... Tesla doesn't have the scale to compete in a well-run, low-margin business -- auto."
Apart from Tesla, Galloway predicts shared office space firm WeWork, financial services company Robinhood Markets Inc., ride-hailing firm Lyft, and hospitality chain of leased and franchised hotels OYO Rooms will also lose 80 percent of their market value in the coming years.
He also listed overvalued unicorns such as Pinterest, Snap, Twitter, Peloton, Slack, DoorDash, Lime, Palantir, Uber and Compass.
Tesla fanboys already have a huge bone to pick with Galloway. Last May, Galloway predicted Tesla will be acquired by another firm (think Toyota) within 2019 after Tesla's stock plummeted more than 35 percent to trade below $200, while a bevy of Wall Street analysts pounced on this as a sign demand for Tesla EVs was fast evaporating.
"I think investors are finally getting fed up," he said on a Recode podcast at the time. "My prediction is within 12 months Tesla is sub $100 per share and it probably gets acquired because there's real value there."
Galloway argued that even if Tesla's market cap stood anywhere from $35 billion to $17 billion "there's maybe a couple companies that could buy it: Maybe Toyota, maybe Daimler Benz, but that's a bet the ranch kind of bet."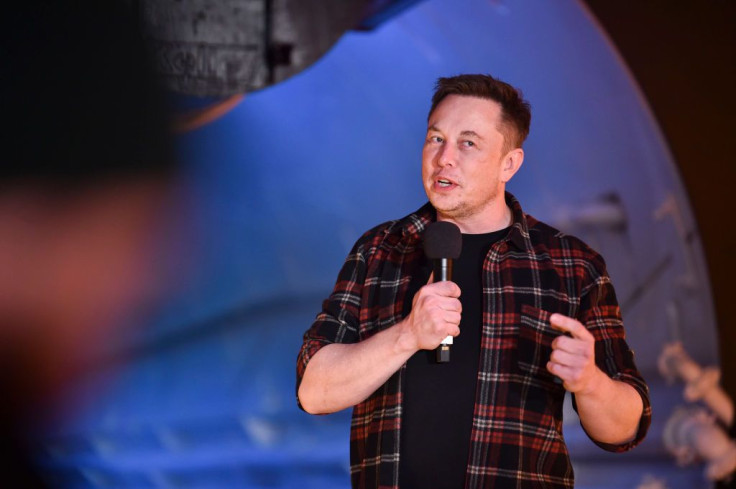 © Copyright IBTimes 2023. All rights reserved.