Texas-Born Al Qaeda Suspect, Muhanad Mahmoud Al Farekh, Accused Of Conspiring To Aid Terrorists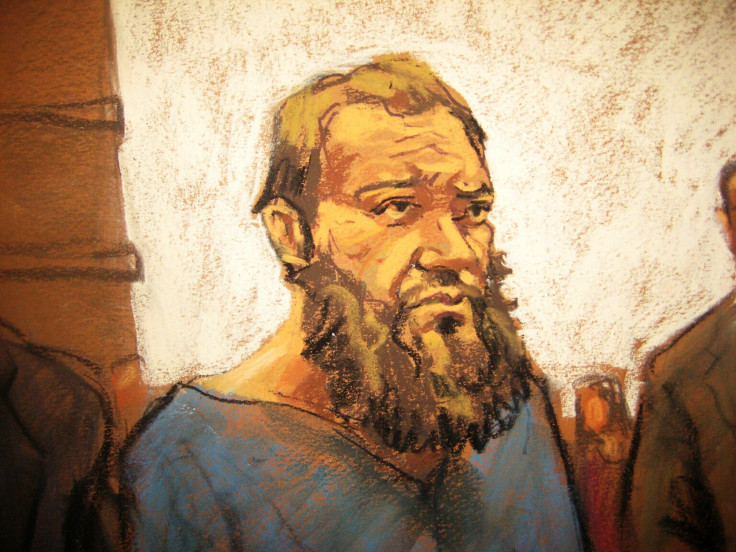 A U.S. citizen accused of conspiring to support al Qaeda appeared in a federal court in New York on Thursday. Muhanad Mahmoud Al Farekh, 29, was charged with conspiracy, reports said, citing the U.S. attorney for the Eastern District of New York.
Farekh reportedly plotted with others to provide material support to the terrorists. He also helped them gain personnel to kill U.S. citizens and members of the U.S. military in other countries, the Los Angeles Times reported, citing a charging document. Farekh was deported from Pakistan and arrested due to a pending warrant. If convicted, he faces a maximum of 15 years in prison. His lawyer, Sean Maher, neither sought a bail for him, nor did he enter a plea, but said, that his client needed medical attention, the Wall Street Journal reported.
"Today's arrest demonstrates that there is no escape from the long reach of our law for American citizens who seek to do harm to our country on behalf of violent terrorists," Loretta Lynch, the U.S. attorney in Brooklyn, said in a statement, according to the Journal, adding: "We will continue to use every tool at our disposal to bring such individuals to justice."
Born in Texas, Farekh had become more religious during his time in Canada and had started watching violent Jihadi videos online. In early 2007, he and two co-conspirators, who were fellow students at the University of Manitoba in Winnipeg, Canada, had left the country to reach Pakistan's tribal areas to target American forces in Afghanistan, authorities said in the statement, according to the Journal. One of the conspirators was identified as Ferid Imam.
The men had informed only a friend after they reached Pakistan that they were going to become martyrs, according to the complaint. The friend testified in court on Thursday and confirmed that Imam had called him from Pakistan, the New York Times reported. Imam provided training to would-be terrorists in Pakistan, which included providing training with weapons to three men who were convicted of plotting to bomb the New York City subway system.
Shahina Siddiqui, president of the Islamic Social Services Association in Manitoba, said, according to the Journal, that their families "did not know for the longest time what they were doing, how they are. It was devastating."
On Thursday, two American women, accused of trying to build a bomb in New York after being radicalized by the Islamic State, were also arrested.
© Copyright IBTimes 2022. All rights reserved.
FOLLOW MORE IBT NEWS ON THE BELOW CHANNELS