Texas Christmas Massacre: Gunman Dressed as Santa, Killed Family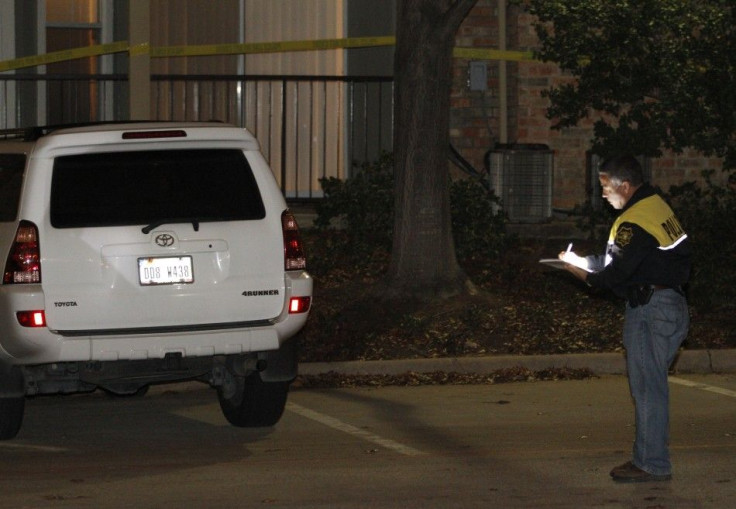 The gunman who killed six family members and then himself in a horrible Texas Christmas massacre dressed as Santa Claus before opening fire.
Law enforcement officials in Dallas-suburb Grapevine, Texas said the man showed up for family Christmas in a Santa Claus outfit. The family apparently opened presents before the Santa gunman opened fire before ultimately killing himself -- seven died in the Christmas massacre in all.
The victims, who were not identified as police worked into early morning hours the day after Christmas to solve the crime, appeared to be all related. They included four women and three men, ages 18 to 50. Grapevine police said they think the shooter was one of the dead found at the apartment -- apparently a classic murder-suicide.
It appears they had just celebrated Christmas. They had opened their gifts, said Grapevine Police Sgt. Robert Eberling, according to The Associated Press.
Eberling said the apartment was decorated for the holidays, including a tree.
All of the seven victims appeared to have died from gunshot wounds. Early in the morning on Dec. 26, police were searching for family of those who didn't live in the apartment to tell them of the horrible news.
Seven people in one setting in Grapevine, that's never happened before. Ever, said Grapevine Police Lt. Todd Dearing, in an AP interview.
He said police received a 911 call at 11:30 a.m. on Christmas Day.
There was an open line. No one was saying anything, he said.
Police and firefighters responded to the call from the Lincoln Vineyards apartment complex, which overlooks athletic fields for Colleyville Heritage High School. Inside, they found the Christmas massacre.
Two handguns were found in the apartment, police said. One official called the gruesome crime scene the worst massacre in Grapevine's history.
This is obviously a terrible tragedy, Mayor William Tate said in a statement to Reuters. The fact that it happened on Christmas makes it even more tragic. This appears to be a family situation and anyone who has a family will be incredibly saddened by what happened.
© Copyright IBTimes 2023. All rights reserved.