Thai Baht Plunges To Near 4-Year-Low As Protesters Seek To Disrupt Election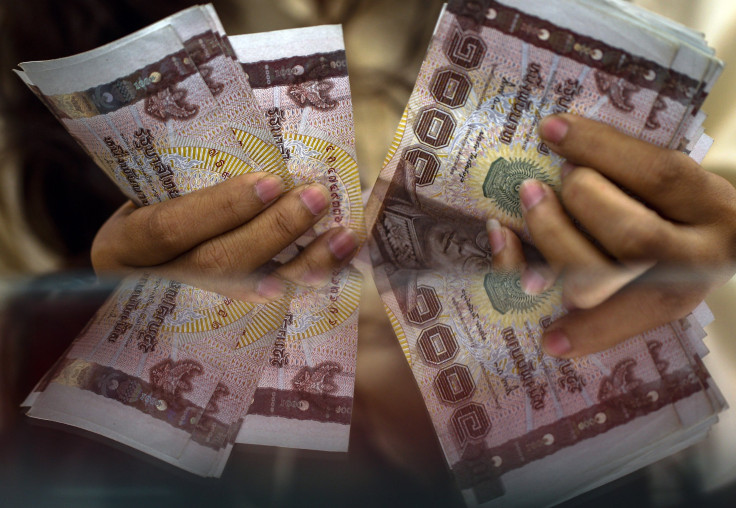 The Thai baht plummeted to its lowest level in nearly four years on Monday over concerns that continuing anti-government protests would lead to political instability and hurt the economy.
The baht dropped 0.23 percent to 32.68 a dollar on Monday, its weakest level since June 2010, while the Thai SET index lost 1.23 percent. The baht has lost 4.59 percent in the past three months, while the SET index has fallen by 7.69 percent in the same period. Fresh protests against Prime Minister Yingluck Shinawatra's government began Nov. 25.
"Investors aren't buying the Thai baht if this political situation continues," Kozo Hasegawa, a foreign-exchange trader at Sumitomo Mitsui Banking Corp. in Bangkok, told Bloomberg.
Earlier, the baht took a beating following the U.S. Federal Reserve's decision last week to begin winding down its bond-buying program in January, Satoshi Okagawa, a Singapore-based global markets analyst for Sumitomo Mitsui, told Reuters.
Tens of thousands of protesters took to the streets of the capital, Bangkok, on Sunday, reiterating their demand for the setting up of an unelected "people's council," and attempted to thwart candidate registrations for a snap election on Feb. 2.
Yingluck continues to be the interim premier after setting a date for the election in an effort to diffuse tensions. However, the protesters led by former deputy prime minister, Suthep Thaugsuban, fear that a nationwide vote could return the ruling party back to power.
Suthep vowed on Sunday that he would not allow candidates to enter the election, and thousands of protesters gathered around a stadium in Bangkok where the registration process is supposed to last for a week, Reuters reported.
Candidates representing 34 parties arrived at the venue to register on Monday, but only nine were able to apply for candidature, and 25 others have filed complaints with the police, Reuters reported, citing an Election Commission official.
© Copyright IBTimes 2023. All rights reserved.