Thai PM Yingluck Shinawatra Says She Is Willing To Do 'Anything,' Even Resign, To End Protests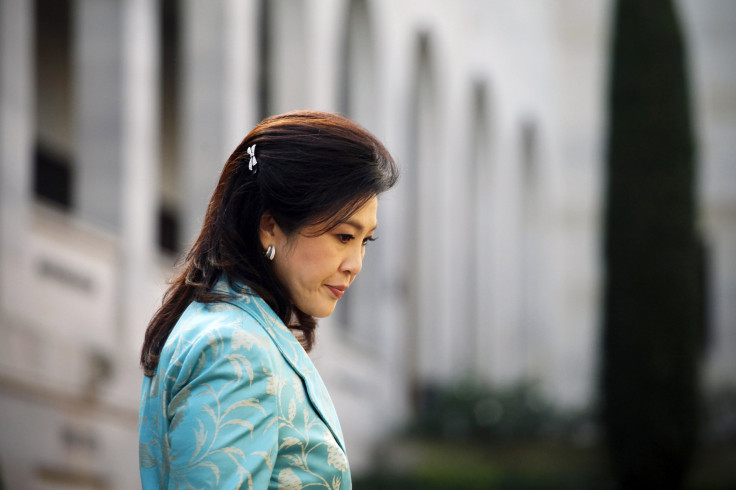 Days of anti-government protests in Thailand escalated into clashes between demonstrators and security forces for a second day on Monday, while Prime Minister Yingluck Shinawatra appeared to soften her stance on protesters' demands that she step down and hand over power to an unelected "people's council."
Police resorted to tear gas and water cannons when protesters tried to remove barricades near government buildings injuring about 100 people. Three protesters were shot and one of them was seriously injured, Bangkok Post reported citing the Health Ministry. And, Yingluck, in a press briefing on Monday, said she is willing to accept any legitimate resolution, but expressed concern that protesters led by Suthep Thaugsuban, a former deputy prime minister, were unwilling to resolve the issue in a manner consistent with the country's laws.
"If there's anything I can do to bring peace back to the Thai people I am happy to do it," Yingluck said, according to the Post. "The government is more than willing to have talks, but I myself cannot see a way out of this problem that is within the law and within the constitution."
Yingluck appeared to do an about-face on Monday following her interview with BBC last week, when she rebuffed calls for her resignation or early elections, and instead encouraged a discussion with protesters. She also survived a no-confidence motion by a wide margin in parliament last week after a three-day debate over controversial government schemes.
"I don't know how we can proceed," with the protesters' demand, she said. "We don't know how to make it happen. Right now we don't see any way to resolve the problem under the constitution."
However, she added that if "House dissolution or my resignation can make the demonstrators end their protests, I'm willing to do it."
Yingluck, responding to a question about the military's position on the issues, said military leaders remain neutral and want to see peace prevail.
Suthep met with Yingluck and commanders of Thailand's armed forces on Sunday night, and issued an ultimatum to the Puea Thai Party-led government to "return power to the people" within two days, the Post reported.
Suthep, who was the deputy prime minister in 2010 when the government ordered a crackdown that killed dozens of protesters, resigned on Nov. 11 as an opposition lawmaker to lead an all-out offensive against Yingluck's administration, which protesters allege is controlled by her powerful brother, and former prime minister, Thaksin Shinawatra.
© Copyright IBTimes 2023. All rights reserved.