Thanksgiving Shopping Boycotts: Blowback Against Walmart, Target, Kmart, Macy's For Earlier Black Friday Deals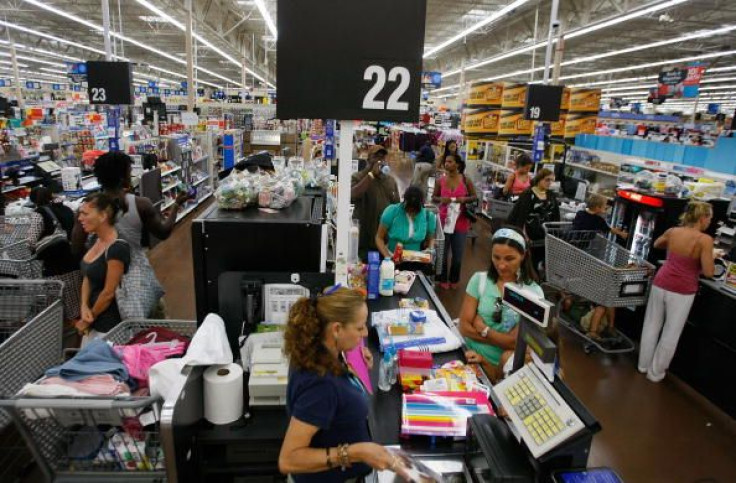 The list of big-box retailers opening their doors on Thanksgiving Day is growing, and so is the list of consumers threatening to shop elsewhere.
Macy's Inc. (NYSE:M) is joining the ranks of retailers offering turkey-day deals in 2013, marking the first time in its 155-year history that it will open for business on Thanksgiving. It joins numerous stores that have done so over the last few holiday seasons, with many opening their doors earlier and earlier each year.
Target Corporation (NYSE:TGT) said this week that it will open at 8 p.m. on Thanksgiving night, an hour earlier than it did in 2012. Best Buy Co. Inc. (NYSE:BBY) and the privately held Toys R Us Inc. also plan to open earlier this year. Kmart, a subsidiary of Sears Holdings Corp (NASDAQ:SHLD), topped them all -- announcing that it will stay open for 41 hours straight beginning on Thanksgiving morning at 6 a.m. And then there's Wal-Mart Stores, Inc. (NYSE:WMT), the country's largest employer, which is skimming another two hours off the quiet holiday this year. The retail giant will being offering Black Friday deals at 6 p.m., compared to 8 p.m. last year.
Many workers -- and shoppers -- say they've had enough. On social media and online petitions across the Internet, opponents are sounding off, demanding that companies allow workers to spend Thanksgiving at home with their families. The word "boycott" is being thrown around routinely, particularly on Twitter:
One Change.org petition, aimed at Target, has attracted more than 52,000 signatures. Others are popping up on MoveOn.org, Care2 and elsewhere.
The open-on-Thanksgiving trend highlights retailers' growing dependence on the holiday-shopping season and their efforts to capitalize on Black Friday. The day after Thanksgiving is hyped by retailers and the media as the largest shopping day of the year, although it doesn't always claim that title in actual dollars. With Thanksgiving Day falling on Nov. 28 this year, retailers are also under pressure to compensate for a shorter holiday-shopping season.
Walmart, at least, is no stranger to holiday-season opposition. This is the second year in a row that the nonprofit group OUR Walmart -- which advocates for fair wages for Walmart workers -- is coordinating Black Friday protests, hoping to send a message to the company by hitting it where it hurts. The Black Friday protests will follow recent Walmart-worker strikes in Los Angeles, Seattle and elsewhere. Workers are calling for a minimum wage of $25,000 a year for full-time Walmart employees, which would put them just over the federal government's 2013 poverty level for a family of four.
On Wednesday afternoon, Walmart workers in Chicago will join in the civil disobedience with a one-day strike of their own. Charmaine Givens-Thomas, of Chicago's South Side, will be among them. For the last eight years, she's worked at a Walmart store in nearby Evergreen Park, Ill., and she said she and her fellow strikers just want to be able to provide for their basic needs without relying on government assistance.
"Walmart made $17 billion dollars last year," Givens-Thomas said. "They can well afford to pay us over the poverty line."
After attending a Walmart-workers strike in June, Givens-Thomas said the company retaliated against her, penalizing her and other strikers with unexcused absences, which she said counts against her work record and could put her on the road to termination. "We were on a federally protected strike," she said. "We should not have been treated that way."
As for the increasing normalization of Thanksgiving Day sales, Givens-Thomas said the trend among retailers was worrisome. But even more troubling, she said, is trying to support her daughter and granddaughter on the $19,000 a year Walmart pays her. "Of course, we would love to spend Thanksgiving dinner with our families," she said. "But our focus is on Walmart paying their associates so that we can survive."
Got a news tip? Email me. Follow me on Twitter @christopherzara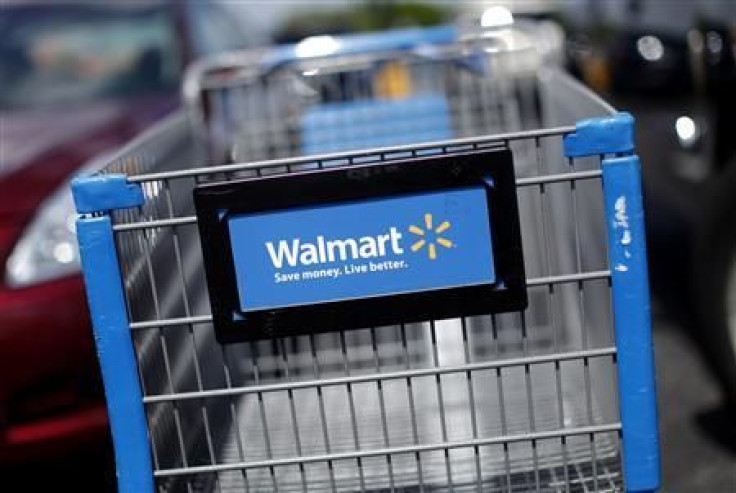 © Copyright IBTimes 2023. All rights reserved.