Thanksgiving Surprise: US New Car Sales Jumped 9% As Buyers Were Lured By Black Friday Hype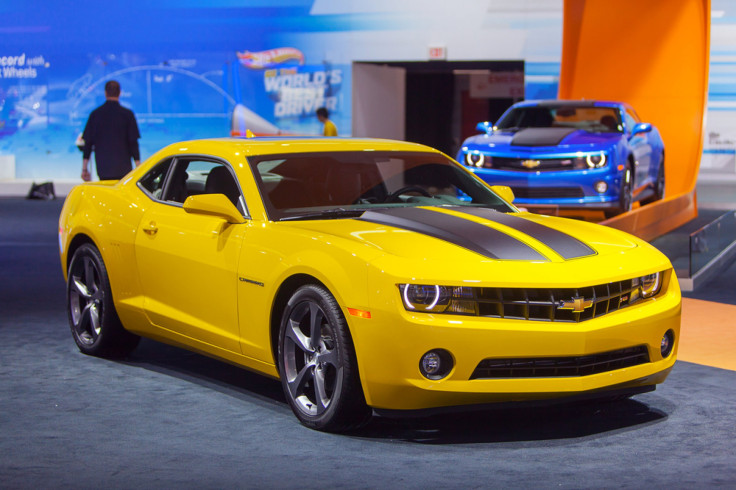 UPDATE: Click here to read the live blog of November U.S. new car and light truck sales from the world's Big 8 automakers. The results came in, too: U.S. carbuyers flocked to dealerships over the Thankgiving holiday weekend, shattering expectations by growing new car sales by nearly 9 percent. Read the auto sales preview here to compare forecasts with results.
Original story begins here:
November U.S. new car and light truck sales are in, and consumers surprised everyone by flocking to dealerships while hypnotized more by the hype surrounding the Thanksgiving holiday season than by radical incentives offered from automakers.
Sales leaped nearly 9 percent to 1.24 million deliveries last month, beating expectations from auto forecasters. The seasonally adjusted annualized rate, or SAAR, which tracks a 12-month sales rate every month and corrects for seasonal fluctuations, was the highest for the year at 16.3 million, according to preliminary data from automotive pricing and information provider Edmunds.com, beating out August's 16 million SAAR. It was also the strongest November in a decade.
So why the surprise?
"There's been so much advertising and hoopla around Black Friday from all sorts of retailers, and automakers was certainly one of them," said Jessica Caldwell, senior analyst at auto pricing and information provider Edmunds.com. "Automakers [were] adding a few extra incentives -- I wouldn't say it was crazy -- but it seemed like they were trying to sweeten the pot at the end of the month to encourage more sales; also, dealers having their own programs … it kind-of gave dealers a unique opportunity that they don't necessarily see in other holidays to get into the retail frenzy."
Bargain conscious consumers -- many of whom are making less money today than they were before the 18-month recession that kicked off in December 2007 -- may be gravitating toward sales events in unprecedented ways as they seek to replace their aging vehicles and take advantage of attractive financing and lease deals. August, the second-best selling month this year, reaped a bounty from the cars sales over the Labor Day holiday weekend.
General Motors Co. (NYSE:GM) and Chrysler Group LLC came out with the best year-over-year performance, growing sales by 13.7 percent and 16 percent, respectively. Chrysler pulled ahead thanks to Jeep Cherokee and Grand Cherokee while GM saw a boon on a swatch of new models across its four divisions. Both benefited from their respective pickup trucks, Chrysler's Dodge Ram and GM's Sierra and Silverado.
It was a mixed bag for the top two Japanese automakers, with Toyota Motor Corp. (TYO:7203) growing sales by more than 10 percent thanks to strong demand for its utility vehicles and decent performance from its Lexus luxury division. Honda sales were flat with an eye-catching decline in Civic, one of the company's top sellers. Nissan Motor Co. Ltd. (TYO:7201) did what you would expect on a month like this and while enjoying success with its new Infiniti Q50, which has one of the highest lease penetrations in the industry.
The Korean automakers Hyundai and Kia are treating water, but have been losing ground with a lot of older offerings in their mixes while Volkswagen has been struggling with flagging sales almost across the board of its product mix.
----
(Note: Photo by Shutterstock.com)
© Copyright IBTimes 2023. All rights reserved.