Is There A Cease-Fire In Gaza? Israel Calls Humanitarian Cease-Fire, Hamas Rejects Truce As Rockets Fly Into Israel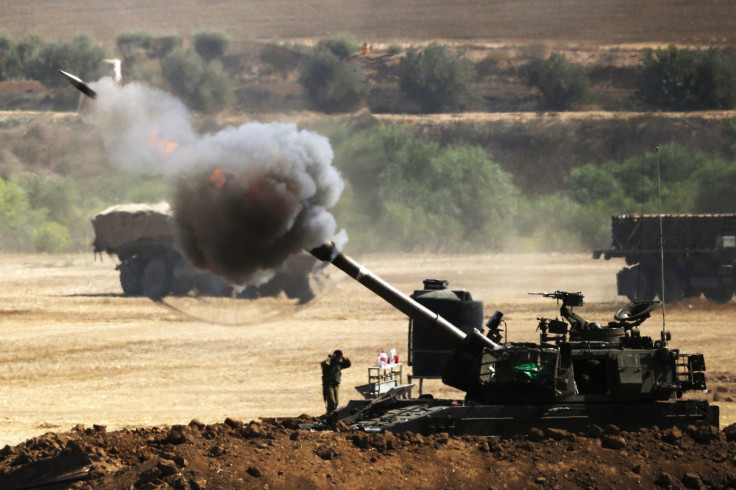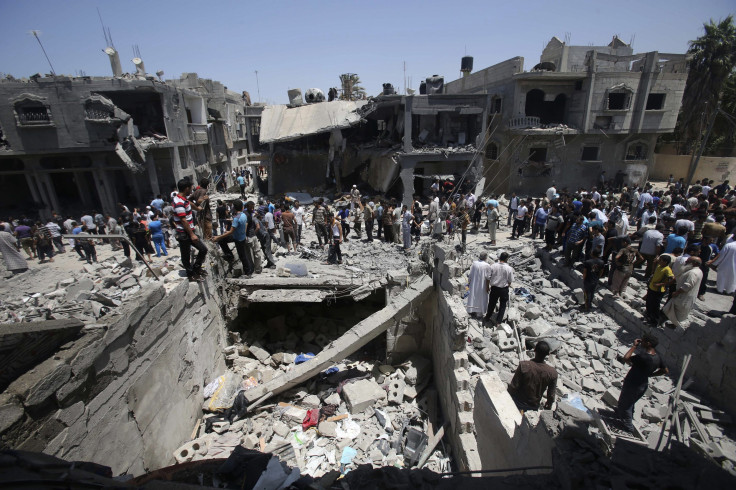 Israel called a four-hour humanitarian truce on Wednesday as the security cabinet met to discuss the future of "Operation Protective Edge." According to the Palestinian news agency Ma'an, at least 27 Palestinians were killed in the two hours since Israel called for a cease-fire.
The pause in fighting only covers areas of the Gaza Strip with no current ground operation. The Israeli Defense Forces warned that no one should return to locations they had been asked to evacuate. Hamas said they would not accept the afternoon truce. According to YNet, Hamas said Israel only called the truce for "media purposes," as clashes would still go on in Gaza's "hot spots."
Earlier that day, the Associated Press reported that leaflets were dropped on a neighborhood of Gaza City, asking residents to report any possible rocket launches to the IDF.
"The Israeli Defense Forces are going into a new phase in the coming operation and does not want to harm civilians," the leaflet said. "The army is warning residents in the areas where the operation will take place that for your safety, you have to keep away from terrorists and the locations from which they operate."
The failed cease-fire came just hours after the Israeli Defense Forces was accused of shelling a United Nation-run school currently being used for displaced Palestinians and killing at least 15 people. The UNRWA issued a statement on Wednesday condemning Israel and accusing it of a "serious violation of international law." At least 3,300 people were seeking shelter in the school.
"Children, women and men killed and injured as they slept in place where they should have been safe and protected," the head of the agency said. "They were not. Intolerable."
As of 4 p.m. local time, at least 67 Palestinians were killed on the 23rd day of "Operation Protective Edge," bringing the death toll to around 1,280, according to the AP. Fifty-seven IDF soldiers have been killed and dozens more wounded.
While visiting the wounded on Wednesday, former President Shimon Peres spoke to reporters and said the goal was to find a cease-fire that would put the Palestinian Authority, specifically Mahmoud Abbas, back in power of the Gaza Strip.
"Gaza was taken from Abbas [in a coup d'état]," he said. "Abbas is the legitimate ruler whose position in Gaza is recognized by the international community."
Actually, Hamas was legitimately elected in the 2006 Palestinian legislative election.
© Copyright IBTimes 2023. All rights reserved.