Things to Look Out for While Margin Trading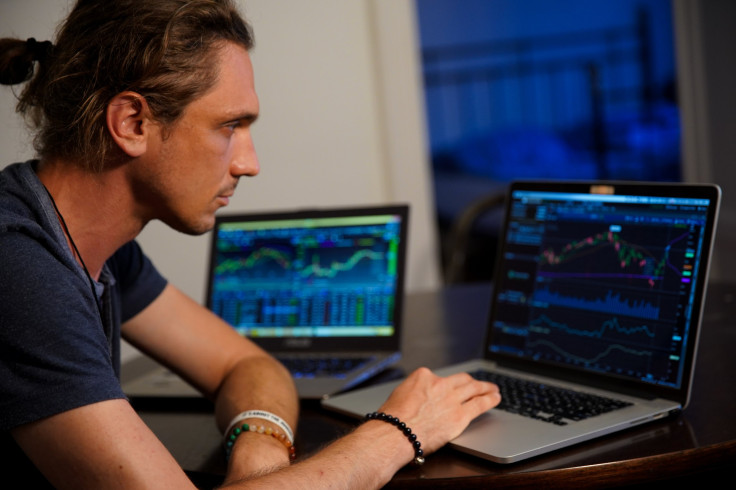 If you've been involved in the cryptocurrency industry, then you have likely heard of margin trading. Margin trading has made headlines in recent times, with more exchanges offering it to users. At the same time, margin trading in cryptocurrency has been fairly controversial, with there being calls in Japan for stricter regulations. The controversy aside, margin trading offers immense benefits for those who choose to participate in it.
But what is margin trading? Simply put, margin trading occurs when an investor wishes to trade in an asset they cannot afford in full. So, they offer another party a portion of the cost of the asset. The other party (in this case, a crypto exchange) gives the investor the balance to purchase the asset. The collateral in this situation is the asset itself and if the investor cannot repay by the given time, the asset is seized. This means that you can invest in various digital assets and take advantage of price fluctuations in the market even if you do not have the complete funds to do so.
As you can imagine, there are a number of factors you should look out for before you decide to engage in margin trading, some of which are as follows:
1. Available pairs: Before you decide to engage in margin trading on a platform, it is important that you conduct research on the trading pairs that they have available. This means finding out what digital assets they offer as well as what fiat currencies you are allowed to purchase with. There is no point in signing up on a cryptocurrency exchange if they do not have the assets you want or if they do not accept the fiat currency you wish to offer. Most exchanges have this sort of information openly listed for potential users. Decide beforehand what assets you wish to buy and what currency you have available and begin your search.
For example, WhiteBIT is crypto to fiat exchange that focused on the European and CIS markets but operating globally. It will be the first and single exchange with such a competitive margin terminal in the CISmarket and offers high-liquidity fiat pairs such as Ukrainian Hryvnia (UAH) and Russian Ruble (RUB), as well as Euro (EUR) and Turkish Lira (TL) against top crypto assets. Once you have looked into this information and what you want is available, you may proceed.
2. Leverage: After the digital asset and the fiat currency to be used, the next most important factor when choosing to margin trade is the available leverage. The leverage is how much you are allowed to borrow against your current holdings. For example, if you have enough money to buy a single bitcoin and a platform offers 10 times leverage, that means you can borrow for up to 10 times the amount you hold i.e 10 bitcoins. Not all platforms are created equal and some offer more leverage than others and it is best to go with the one that offers the highest.
The current market includes 15-30 platforms that offer access to the derivatives market allowing to trade with leverage. Of those, only 5 (Bitmex, Bybit, FTX, Bitfinex, Deribit) are a full-fledged margin terminal. With a platform like WhiteBIT, the terminal will enable users to trade with up to x25 leverage, starting with x5 for beginners. This means that as you carry out successful trades and payback, you can access even more leverage.
3. Security: There is probably no worse outcome than essentially borrowing money to trade in crypto assets and then the assets being lost to a hack or wallet theft. Security on any cryptocurrency platform is important but it is even more important in margin trading because the risk is higher. This is why you must only go with the exchange tha5 has the highest possible level of security.
This means two-factor authentication, customer support, and so on. An example of this is WhiteBIT, for which more than 95% of all assets are stored on cold wallets. This guarantees total security of user funds in case of a hacker attack. This way, you can transact with ease knowing that even in the worst-case scenario of a hack, your funds will not be lost. When you are choosing a platform to use, also make sure to read the exchange's security guide and take all the recommended steps.
4. Speed: One of the appeals of the cryptocurrency industry is the ridiculous volatility of some assets and the way many assets can skyrocket in value or lose all of it overnight. This is also why margin trading is so popular in the industry as many want to make as many large gains as possible. However, making these large gains is dependent on many things, including speed.
These price fluctuations often take place in minutes and a slow response can mean massive profits lost. Anyone who trades in any form of asset, crypto or otherwise, knows that you are only as good as the platform that you use. Thus, before you opt for a platform for margin trading conduct research into their processing speeds. With WhiteBIT, all user requests are processed within minutes, 24/7. This also includes withdrawals from user accounts. After your trades are completed, it is also important that you are able to withdraw your profits on time without delays. Make sure that all these are well researched before you sign up on any platform.
5. Team expertise: A poorly-developed platform with an unqualified team behind it will be of no benefit to you as you will likely encounter many challenges using the platform and receive little to no support as you navigate it.
This is why it is not important that you not only conduct research on the features of the platform that you intend to use but the people behind it as well.
Conclusion
Margin trading can be a very profitable activity with regards to cryptocurrency if done right. At the same time, there are many factors to consider and look out for when trading. Follow our guide above to get the best results possible.