Tim Cook Talks iPhone 8, Siri, Home Automation, CarPlay In Apple Investor Call: Expected Product Developments in 2017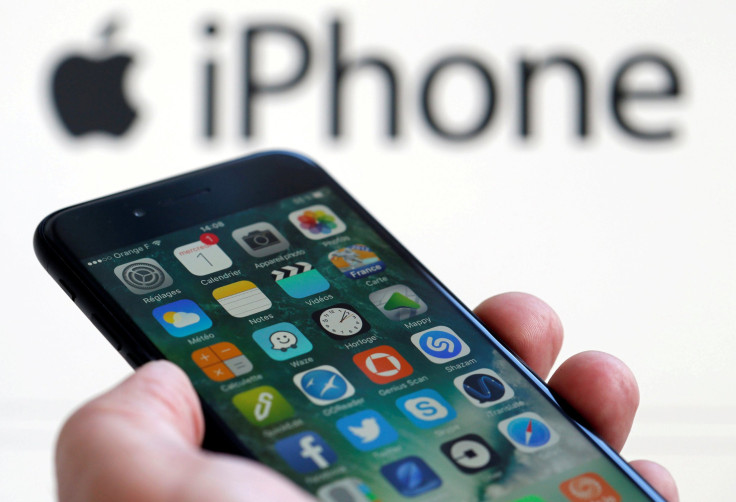 Tim Cook had indicated a lot of developments from Apple in his quarterly earnings call last week. He indicated that the company's flagship smartphone, the iPhone still had much more technological evolution to go for.
Here is the range of products that the Apple CEO talked about and based on how they are expected to develop in 2017.
iPhone 8
"I think the smartphone is still in the early innings of the game," Cook said about the iPhone. Could this be an indication of some new technological changes coming to the device so as to keep it in "the game?"
Apple generally launches just one phone per year compared to its competitors such as Samsung and LG, which have devices at various price ranges and have round the year launches.
Apple's upcoming device, the iPhone 8 will face major competition from Samsung's flagship – the Galaxy S8, which is expected to come with features such as an artificially intelligent voice assistant, an edge-to-edge display, a 10nm processor and an IP68 standard waterproof body.
The device is expected to release by late March/early April. The iPhone 8 will be determining Apple's fortunes for the year and therefore will have to match up to, if not march ahead of the device. It is therefore expected to come with features such as wireless charging, face recognition, IP68 standard waterproofing and a 10nm processor.
Apple has a range of products beyond its flagship smartphone, which gets a lot of hype. Here's how some of its products and services are expected to develop this year.
Siri
Since October last year, when Google revealed the Assistant, it's artificially intelligent (AI) voice assistant, smartphone companies have become increasingly focused on artificial intelligence. Google, Amazon and HTC have already launched their voice assistants, while Samsung reportedly has its own, Bixby in the works, expected to debut with the Galaxy S8.
Given the competition, Apple is expected to ramp up Siri. Apple acquired an Australian start-up called Turi in August 2016. Turi had developed a technology which will help developers create apps with machine learning and AI capabilities.
If Apple endows Siri with the same capabilities, it would put it way ahead of the competition as Siri would not only act as an AI voice assistant but also interact with apps to ensure increased user-response based usage.
Apple Services
Apple Services business made $7.1 billion in revenues for Apple during the last quarter.
"I talked about home automation, but I could have talked about Health or CarPlay. Enterprise use is growing. When I look at all of these things, we've got exciting things in the pipeline and I feel really good about it," the company's CEO had said during the investor call.
The company is expected to evolve its services further, especially CarPlay, which competes with Google's Android Auto.
While Google is working on expanding the vehicles division by developing products such as the Waymo self-driving cars, Apple has confirmed that it is working on its self-driving cars.
Its other services including Apple Music are also expected to improve with the company producing its own moves and original TV shows.
Home Automation
"Now, when I say 'Good Morning' to Siri, my house lights come on and my coffee starts brewing. When I go to the living room to relax in the evening, I use Siri to adjust the lighting and turn on the fireplace…
…And when I leave the house, a simple tap of my iPhone turns the lights off, adjusts the thermostat down, and locks the doors. When I return to my house in the evening as I'm near my home, the house prepares itself for my arrival automatically by using a simple geofence."
Tim Cook explained his daily regimen in detail. While the CEO hasn't revealed anything about future Apple products, the stress on home automation during the call could be indicative of Apple's work on the technology.
Could Apple be working on smart speaker like the Amazon Echo or the Google Home?
If Siri becomes evolved, there is a chance that its presence might not be restricted to just iPhones, iPads and after the Sierra update, MacBooks. The company could make use of an evolved voice assistant and make a smart device, maybe a speaker, which could certainly help in developing smart homes controlled by Siri.
© Copyright IBTimes 2023. All rights reserved.