'Titanfall' Frontier's Edge DLC Arrives For PC And Xbox One, Not Yet Available For Xbox 360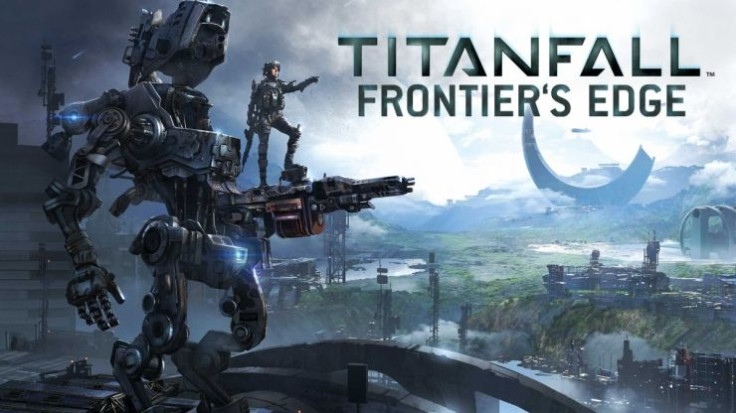 "Titanfall's" second DLC content pack, "Titanfall: Frontier's Edge," launches on the PC and Xbox One today. The downloadable content is the second installment pack for the shooter, which reached buyers on March 11 for the Xbox One and PC and on April 8 for the Xbox 360.
"Frontier's Edge" will bring three new battlegrounds to Respawn's multiplayer game, including "Dig Site," Export" and "Haven."
Respawn gave players a description of each map on its official "Titanfall" site. More details can be found below.
• Dig Site – A critical asset on the Frontier, Dig Site is surrounded by sheer rock walls that offer natural protection against air assaults. Titans patrol narrow pathways between giant industrial processing plants while pilots leap overhead to attack from above

• Export – An exporting hub built on the side of a mountain, Export recalls the boom-towns of the gold rush from centuries earlier. Focused on close-quarters combat, pilots use this to their advantage to gain speed and height, while titans lock down natural choke points that overlook the town below

• Haven – Catering to the Frontier's wealthy elite, this exclusive beach resort rests on the edge of a massive crater lake. Pilots will utilize the sheer walls of the hotel skyscrapers to gain high ground while titans attack from inside art galleries and luxury restaurants
"Frontier's Edge" is available for $9.99, though a season pass can be purchased that will include all three content packs for the game for $24.99. "Titanfall" received its first DLC, "Expedition," in May.
Respawn hasn't discussed when the DLC will come to the Xbox 360, though delays are expected since the game was postponed on the last-gen console earlier this year.
The title was supposed to reach the Xbox 360 on March 11, but it was pushed back to April 8 in North America and to April 11 in Europe. Patrick Soderlund, executive vice president of EA Studios, said on the publisher's blog in mid-March that while the game is "fantastic," the user experience could be improved for the Xbox 360.
"We see a few things that can be made even better, so we're giving Bluepoint a little more time to do just that and deliver an epic 'Titanfall' experience for Xbox 360 players," Soderlund said.
© Copyright IBTimes 2023. All rights reserved.