'Titanfall' Release Date Nears: Collector's Edition Controllers Shipping Out
Controllers for the first-person shooter are shipping this week.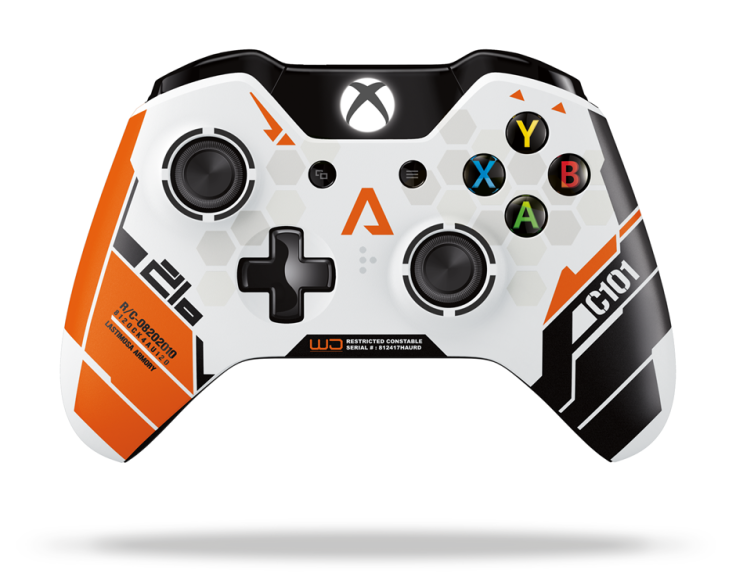 Looking forward to March 11's release of "Titanfall" for the Xbox One and PC? If you pre-ordered the special edition controller for the next-gen Xbox One, check your mailbox. You could be receiving it within a few days.
A user on Reddit created a post on Feb. 9, saying he received a tracking number for his three special edition controllers from the Microsoft Store. The confirmation stated his shipment will arrive sometime during the upcoming week. Another user reported the cost of the controller was charged to his credit card, indicating the order is ready to ship.
On Jan. 15, Microsoft announced the special controller would cost $64.99 and could be pre-ordered through the Microsoft Store. Developed by the Xbox design team with Sherman Oaks, Calif.-based developer Respawn Entertainment, the controller was created to resemble the C-101 carbine, a weapon carried by the pilots of elite Interstellar Manufacturing Corporation titans in "Titanfall."
Microsoft director of programming Larry Hyrb posted a Vine video and photo of the controller on Jan. 15, saying the brand's goal was "to create a controller that feels as if it is a piece of military spec hardware transported from the universe of 'Titanfall' and into players' hands."
"Titanfall" will launch on March 11 in North America and two days later in Europe. The title has already taken more than 60 awards at its E3 2013 premiere, including a record-breaking six E3 Critics Awards. "Titanfall" also won Best in Show awards from IGN, Destructoid and Game Informer.
In the game, players are able to fight on foot or as free-running pilots inside mech-style walkers called "Titans" to complete team missions and goals. The title is online multiplayer only, but it injects single-player elements such as plot, character interaction and non-player characters into its matches. Up to 12 players can participate at once.
© Copyright IBTimes 2023. All rights reserved.