'Titanfall' Xbox 360 Release Date Tuesday: Gameplay Footage Online Ahead Of April 8 Launch [VIDEO]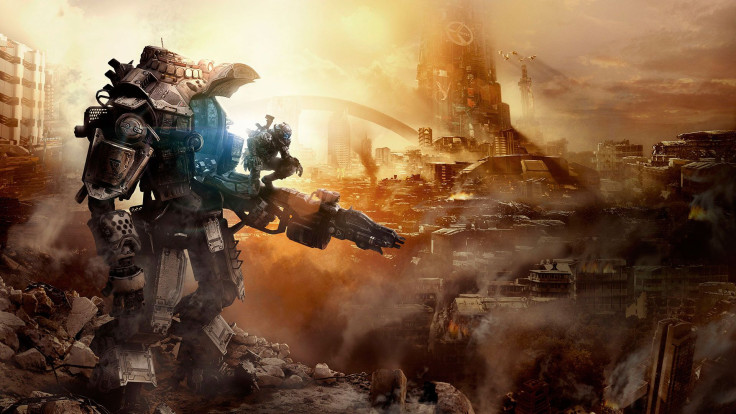 Excited gamers who were lucky enough to snag the Xbox 360 version of "Titanfall" before its release date on April 8 are already posting gameplay footage online.
The Xbox 360 launch of Respawn's first-person shooter won't be until Tuesday, but some retailers allegedy began selling the first-person shooter before its release date.
On April 3, Twitter user @thedreamysoul tweeted to the "Titanfall's" Twitter feed, stating she was unable to connect to servers when playing the title on the Xbox 360. Respawn responded, saying the game shouldn't be available for the Xbox 360 until April 8, though the Twitter user claimed she bought the game from a store in Sao Paulo, Brazil. If you did somehow purchase the game for the Xbox 360, you won't be able to connect until April 8, the game's official release date.
The title has also appeared on eBay, while "Titanfall" fans have posted images of the Xbox 360 version of the game they bought on the "Titanfall" blog, not specifying where they found it.
In early February, Microsoft announced "Titanfall" for the Xbox 360 wouldn't launch on the same release date as the Xbox One and PC. While some critics believed it was a marketing tactic by Microsoft to move more Xbox Ones off the shelf, Microsoft assured eager players it was the developer's decision.
"I think we struck the right balance — it was Respawn, really, and the developer who struck the balance — which is, it will play great on Xbox 360," Microsoft Chief Marketing and Strategy Officer Yusuf Mehdi told Polygon in an interview at SXSW in Austin, Texas, Tuesday. "Believe me, we are thrilled about it. Xbox 360 is in, obviously, all the markets including the top 13 with Xbox One; we're in 48-plus markets for [Xbox 360]. For many markets, that will be the game. So, we've worked together to have that be a first-class experience."
Mehdi added that "at the same time, on Xbox One you can get some of those extra features that set it apart, and there will be people who want to do that, and there will be enough encouragement to go — but it will be a great experience on Xbox 360."
On Feb. 6, EA announced that the Xbox 360 version of "Titanfall" would be delayed until March 25. EA claimed the delay was needed so the developer, Austin-based Bluepoint Games, could have more time to "put the finishing touches on the game."
At the same time, Microsoft (NASDAQ:MSFT) is hoping the much-anticipated game will be a system seller, allowing the company to catch up with competitor Sony's PlayStation 4. "We're making a big bet that 'Titanfall' is going to be a blockbuster launch for Xbox," Mehdi told Reuters. "We don't have a sales forecast for the game to share, but we expect it to be big for us."
Were you able to grab "Titanfall" for the Xbox 360? Leave a comment or tweet me!
© Copyright IBTimes 2023. All rights reserved.