Top 10 Most Followed Celebrities On Instagram 2017: Kim Kardashian Loses 100,000 Fans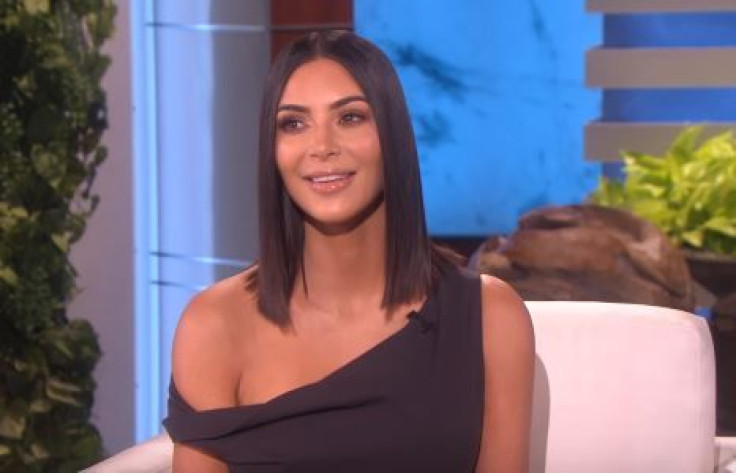 Kim Kardashian, who had close to 100 million followers on Instagram, lost around 100,000 of her fans on the photo sharing site after she posted airbrushed photos of her butt. Kardashian is the fifth most popular celebrity on Instagram.

After Kardashian posted the photo of her in a bikini while she was on a holiday in Mexico with friends and her sister Kourtney, fans claimed that the photo was photoshopped. They accused the 36-year-old of photoshopping her Instagram images for years.
Kardashian was in Mexico this week, celebrating her sister's birthday when paparazzi snapped her wearing the bikini. The photos showed off the reality TV star's natural figure.
Kardashian was accused of photoshopping when fans noticed the difference between the paparazzi pictures and the photos the mother of two posted on social media herself. Several fans called Kardashian "fake" for doctoring the images.
"Kim you make me feel sick talking about your flawless body when you run to the plastic surgeon for everything. There is nothing real about you," one Instagram user commented on her photo. Another said: "Nothing natural about years of botox."
A third user commented underneath a picture of Kardashian and her sister Kourtney, writing: "The natural one. Kimmy would look that good too if she stayed away from all that plastic surgery. Injections, implants, shots; just say no."
Ray Sanders tweeted: "Absolutely unbelievable. Wake up and face reality. Photoshop is your best friend @KimKardashian."
While many users slammed the reality TV star, many came to her defense, with Susanna Reid arguing with Good Morning Britain co-host Piers Morgan about the pictures.
"The air brushing is in your face... This is what she really looks like," Morgan said, to which Reid added that Kardashian "looks fantastic" and "very slim."
Kardashian has garnered almost 100 million followers on Instagram by sharing her bikini selfies and even a partial nude shot.
Recently, she sparked controversy after she posted a naked selfie with the caption: "When you're like I have nothing to wear LOL."

Kardashian currently has 98.8 million fans — down from 99.8 million. But the "Keeping Up with The Kardashians" star still remains one of the top followed celebrities on Instagram.
Here is a list of the 10 most followed celebrities on Instagram.
1. Selena Gomez: The "Same Old Love" singer has 118 million followers on Instagram. She has maintained the most loyal stream of followers topping the list this year. Recently, she shared a rare romantic selfie with her new flame Abel Tesfaye AKA The Weeknd. The post received more than 7 million likes. She also recently shared a photo of her with her family, telling fans about her brother's marriage. She captioned the photo: "Very much in my feelings about my big brother getting married. Even though we for sure knew it would be him first. May God bless you and your beautiful wife Henrie!"
2. Ariana Grande: The "Side to Side" singer has 104 million followers. She keeps her fans updated with her behind-the-scenes look at her performances and other selfies.
3. Taylor Swift: The "Bad Blood" singer usually keeps a low-profile but has 101 million followers on Instagram.
4. Beyoncé: The singer took Instagram by storm when she announced her second pregnancy with her husband Jay Z. She now has 100 million followers.
5. Kim Kardashian: The "Keeping Up with The Kardashians" star has 98.8 million followers.
6. Cristiano Ronaldo: ​The Portuguese soccer player has 99.4 million followers.
7. Kylie Jenner: Kim Kardashian's half-sister has 92.7 million followers.
8. Justin Beiber: The "Sorry" singer has 85.4 million followers.
9. Dwayne "The Rock" Johnson: The "Central Intelligence" star has 84.8 million followers.
10. Kendall Jenner: The model-reality TV star has 79.5 million followers.
© Copyright IBTimes 2023. All rights reserved.