Male and female, young and old -- everyone's suscepitble to COVID-19. So it goes without saying, everyone should try their best to keep safe from the coronavirus.
One of the most effective ways to prevent contracting the virus is by wearing a face mask. The U.S. Centers for Disease Control and Prevention even called face masks the "the most powerful public health tool" and "the best defense" against the coronavirus.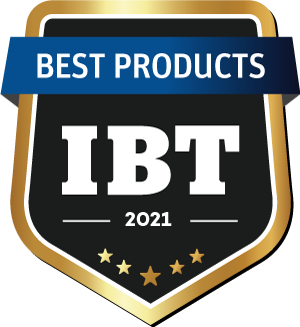 If you're still wondering which face masks to get for you and your family, wonder no more. We've listed the best unisex cloth face masks available online to save you from the hassle of scrolling through websites.
1. Alertcare Reusable Adult Face Mask
Alertcare Reusable Adult Face Mask Photo: Alertcare
Get the protection you need everyday with this reusable cloth face mask from Alertcare. Made from high quality cotton, it has excellent breathability that allows you to go through your everyday activities without interruption. Its outer shell and two cotton layers inside prevent dust, pollen, spray and other fine airborne particles from being inhaled.
This face mask reusable and washable, preventing unwanted particles from building up inside. It is available in various colors and patterns, all fitting men and women of any age. At $14.99 on Amazon, this mask is sure to deliver without breaking the bank.
2. Face Mask By Joan Miller
Joan Miller Face Mask Photo: Etsy.com
Joan Miller's Face Mask is great for keeping yourself protected without worrying about comfort or style. This handmade, washable and reusable bestselling triple-layered mask has an adjustable nose wire and adjustable elastic earloops for better fit. It also comes with an activated carbon filter that helps keep harmful particles at bay.
Available in six colors and in large and medium sizes on Etsy, it can be bought either by itself or with 10 additional filters.
3. ElimStation Face Mask
ElimStation Face Mask with Filter Photo: ElimStation / Etsy
ElimStation's Face Masks feature adjustable nose wires and elastic earloops to keep them secured on your face. Made of 100% cotton fabric, these washable and reusable unisex face masks are available in different colors and sizes that fit your style and face shape. These also come with at least one disposable activated carbon filter.
ElimStation has sold over 16,000 of these best-selling COVID-19 face masks and boast 5-star reviews.
International Business Times offers links to items to help our readers find interesting products. When you buy through links on our site, we may earn an affiliate commission. Here are our
T&C
.