Top Chinese Bank Executives Quitting As Government Pay Cuts Hit Home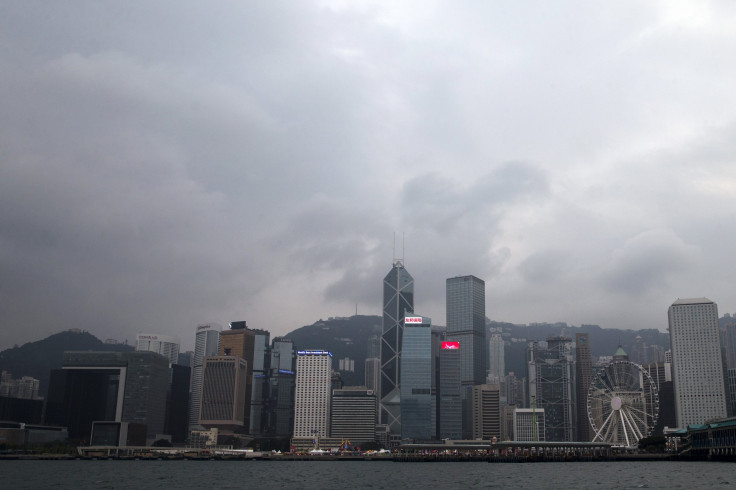 SHANGHAI -- A Chinese newspaper has reported that several top executives at the country's big state-owned banks have quit in recent months due to reductions in their salaries imposed as part of a government austerity campaign.
Time Weekly, a Guangzhou-based newspaper, said that pay cuts were behind the recent departures of senior executives from the Bank of China, Bank of Communications, and China Construction Bank, among others.
The Chinese government announced last summer that it was cutting the salaries of top executives at many state-owned companies, including banks, by up to 50 percent, as part of reforms aimed at eradicating waste and corruption in China's official system. Those in the banking and the financial sector were among the first to be targeted. Time Weekly quoted sources as saying that since the beginning of this year, salaries for bank executives had been capped at 600,000 RMB (around $97,000).
The paper cited the case of Wai Kin Chim, chief credit officer of the Bank of China, who left his post late last month when his contract expired. Chim, a British citizen, was reportedly the highest paid executive at a Chinese bank. Time Weekly said his total compensation package, including incentives and benefits, was 8.5 million yuan ($1.4 million). Chim was reportedly technically exempt from the salary cuts, since he is a British citizen, but Bloomberg News last month cited bank sources as saying that cuts for others had made it hard for him to remain at the bank.
Other cases cited by Time Weekly included China Construction Bank Executive Vice President Zhu Hongbo, who stepped down in March, and Qian Wenhui, executive vice president of the Bank of Communications, among a number of others. The paper said Zhu, who joined China Everbright Group in March, was among several executives who had moved to private or joint stock banks.
The salary cuts are thought to be aimed at addressing public discontent at the privileges granted to top officials in the big 'central' enterprises which are still run by China's Communist state. Officials in such enterprises often enjoy perks including the rank of minister or deputy minister -- yet are paid much more than other Chinese government employees of a similar status.
The cuts come as China's President Xi Jinping is in the midst of a wide-ranging campaign against corruption, and is seeking to instill ideological purity in a system which many see as tainted by greed and self-interest. Even after a recent pay rise, Xi himself is now reported to earn just $22,000 per year.
Wang Hongzhang, the executive chairman of China Construction Bank, the country's second biggest, said recently that the salary caps were a "correct decision" and a good way of achieving "fair pay" for senior officials. Wang said he had already taken a pay cut, believed to be around 50 percent of his previous $185,000 salary, according to the Financial Times.
But experts have pointed out that China's banks, which are among the largest in the world by market capitalization, already paid salaries far lower than their international counterparts. Time Weekly noted a recent warning by Victor Wang of Credit Suisse in Hong Kong, who said the new pay restrictions would "make it hard for state-owned banks to retain high-quality talent." The reforms come at a time when China's state-owned banks face increasingly complex challenges, including deregulation of interest rates, and pressure to deal with growing levels of bad debt.
Time Weekly also quoted one former mid-level official at a state bank, who was now the CEO of an online business, as saying that "many officials will go to joint-stock or private banks, and quite a few to online financial platforms." However, another official told the paper that the impact would be relatively short-lived, since state banks still offered opportunities for professional advancement in China.
One analyst quoted by Hong Kong's South China Morning Post recently suggested that the government might actually be seeking to encourage top executives to move to the country's private banks, in order to improve the quality of these institutions and boost moves towards greater marketization of China's financial sector. But other experts believe that the pay reforms may simply be a further reminder that China's major financial institutions still find themselves caught between the often contradictory pressures of market forces and Communist Party orthodoxy.
© Copyright IBTimes 2023. All rights reserved.