'Top Gear' Star Jeremy Clarkson Offered Role In Russian Comedy After Ousting From BBC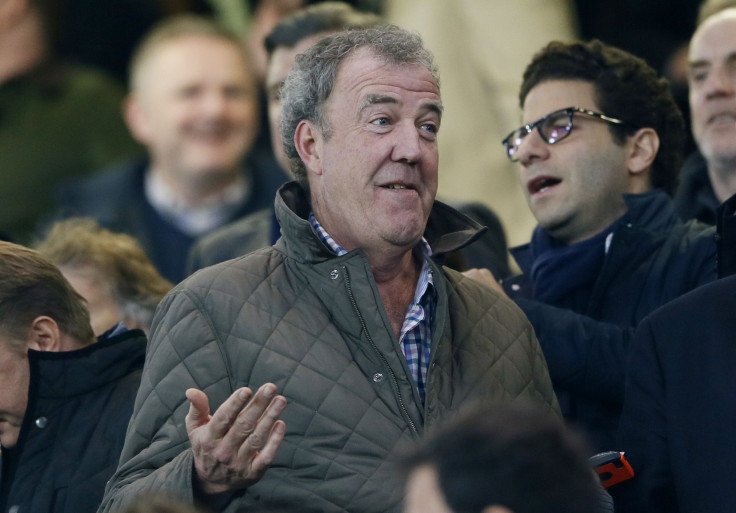 Just a few weeks after the BBC let "Top Gear" host Jeremy Clarkson's contract expire, he's already got competing offers. New reports indicate he's been offered another hosting job as well as a role in a foreign comedy.
According to The Hollywood Reporter, the 55-year-old TV personality was offered a role on an upcoming Russian sitcom titled "Kot v sapogakh" (Puss in Boots). Producer Armen Manasarya told a group of people at the government-funded organization Cinema Fund that he and other producers are currently in negotiations with Clarkson to see him play the role of an older foreigner. The show will focus on the life of a young man who inexplicably finds himself transformed into a cat. The outlet reports Russian stars Konstantin Kryukov and Aglaya Shilovskaya have already signed on to the project.
Previously, a separate report from THR revealed that Russian TV also offered Clarkson a role hosting the Zvezda network's car show. It would be a lateral move for the former "Top Gear" host, but he has yet to commit to either offer.
Clarkson was let go from the BBC after allegedly attacking a "Top Gear" producer at a Yorkshire hotel. He recently revealed to The Sunday Times that he and his "Top Gear" co-stars, Richard Hammond and James May, were just about to sign a three-year contract with the show that would be their last together. BBC Director General Tony Hall said his hand was forced and that he couldn't allow the network to renew with Clarkson after the hotel incident.
"For me, a line has been crossed," Hall said in a statement to BBC News. "There cannot be one rule for one and one rule for another dictated by either rank, or public relations and commercial considerations."
What would you think of Clarkson moving from hosting in the U.K. to hosting in Russia? What about taking a sitcom role? Comment below or tweet your thoughts to @TylerMcCarthy.
© Copyright IBTimes 2023. All rights reserved.