Top Russian Billionaires Decry Russia's Ukraine Invasion: What Are Their Net Worths?
KEY POINTS
Mikhail Fridman was the 128th richest person in the world in 2021
Oleg Deripaska was named the richest person in Russia in 2008
Fridman founded Alfa Bank, while Deripaska founded Basic Element
Russian billionaires Mikhail Fridman and Oleg Deripaska joined the mounting calls for an end to Moscow's full-scale invasion of Ukraine. Who exactly are these billionaires and how much are they worth?
Fridman, born in western Ukraine, is the founder of Alfa-Bank, the largest non-state-controlled bank in Russia. He also controls private equity firm LetterOne.
To date, Fridman has a net worth of $11.7 billion, as per Forbes. He was ranked the 128th richest person in the world in 2021.
Fridman, who also has Israeli citizenship, resides in the United Kingdom, where he bought the Athlone House in 2016 for $90 million.
In a statement he sent to LetterOne, he called for an end to the "bloodshed," saying the current conflict is a tragedy for both Russia and Ukraine.
"I was born in Western Ukraine and lived there until I was 17. My parents are Ukrainian citizens and live in Lviv, my favorite city."
"But I have also spent much of my life as a citizen of Russia, building and growing businesses. I am deeply attached to the Ukrainian and Russian peoples and see the current conflict as a tragedy for them both," the letter read.
Meanwhile, in a post on the messaging app Telegram, Deripaska called for peace talks to begin as fast as possible.
Deripaska is the founder of Basic Element, a Russian industrial group with interests in aluminum, energy, construction and agriculture, among others.
He was named the richest person in Russia in 2008 and the 9th richest in the world before his fortune declined due to "crashing markets and heavy debts," according to a separate Forbes report.
Currently, Deripaska has an estimated $4 billion net worth.
On Feb. 21, Deripaska said there would not be a war.
Deripaska has been on the U.S. sanctions list since 2018, along with other influential Russians, over his alleged links to Russian President Vladimir Putin, following the reported Russian interference in the 2016 U.S. election.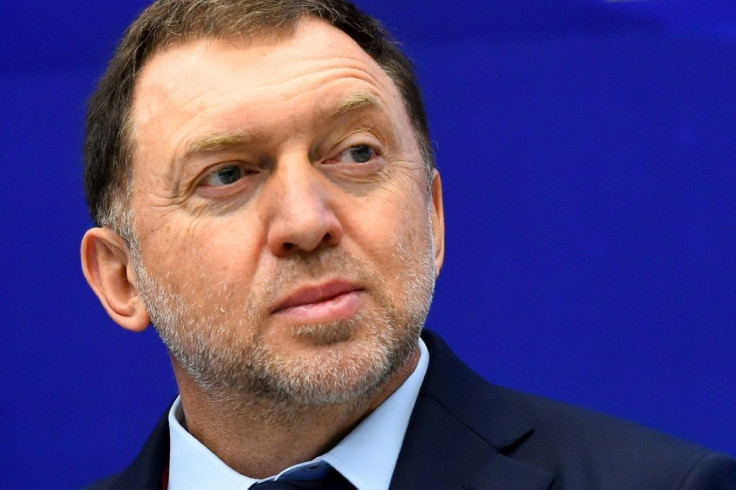 © Copyright IBTimes 2023. All rights reserved.