Crypto Donations To Ukraine Surge Amid Russian Invasion
KEY POINTS
The government of Ukraine has started accepting crypto donations
The NGO Come Back Alive was banned by Patreon
Cryptocurrency exchanges are also helping Ukraine
The Ukrainian government and non-governmental organizations have raised $18.9 million in anonymous crypto donations as of 2:48 AM EST. In a tweet posted Saturday evening, the Ukrainian government requested cryptocurrency donations to help them against the Russian invasion. And the world responded with a flood of support for the war-torn nation.
The Russia-Ukraine conflict escalated after Russia launched a full-scale invasion of Ukraine on Thursday. Russian missiles rained down on Ukrainian cities. And the government took to Twitter to ask for aid to support their cause against Russia.
On Thursday, the Ukrainian government provided a list of designated bank accounts for foreign currency wire transfers in a tweet. The government also clarified that the government would not accept cryptocurrencies such as Bitcoin and electronic money transfers via PayPal and Venmo. Several people started demanding the Ukrainian government start accepting crypto donations as well.
In a tweet Saturday, the Ukrainian government announced that they would be accepting cryptocurrencies. The tweet contained wallet addresses for Bitcoin, Ethereum and USDT.
The addresses had already received $10 million across 12,799 transactions, according to the latest report by Elliptic. This includes a single $1.86 million gift allegedly derived from the sale of non-fungible tokens (NFTs) designed to raise funds for Julian Assange.
According to Elliptic research, the Ukrainian NGO Come Back Alive collected several million dollars in crypto donations. On Friday, however, Patreon, a US-based fundraising platform that allows organizations and individuals to raise money from others, banned Come Back Alive's fundraising due to rules violations because the NGO wanted to support Ukrainian soldiers.
The cryptocurrency exchange Binance pledged 10 million dollars to Ukraine's cause. Furthermore, the FTX exchange's founder, Sam Bankman-Fried, tweeted that the exchange would provide $25 to each Ukrainian on the platform.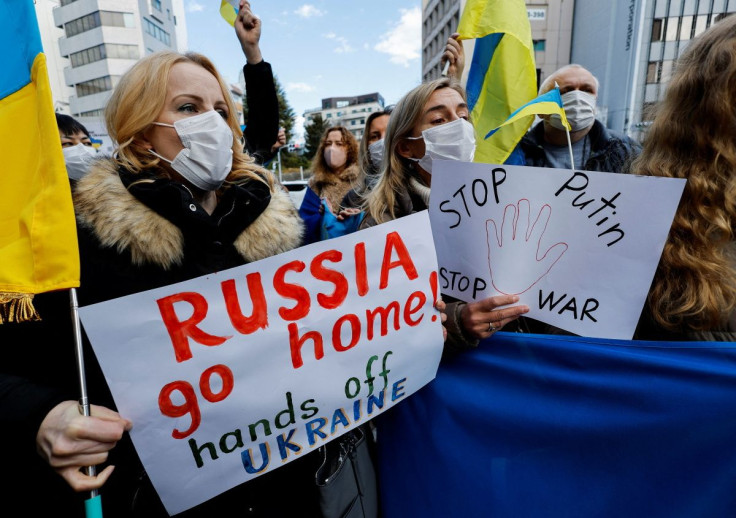 © Copyright IBTimes 2023. All rights reserved.