Toys R Us Warns Of Wii U Shipment Delays On Eve Of Launch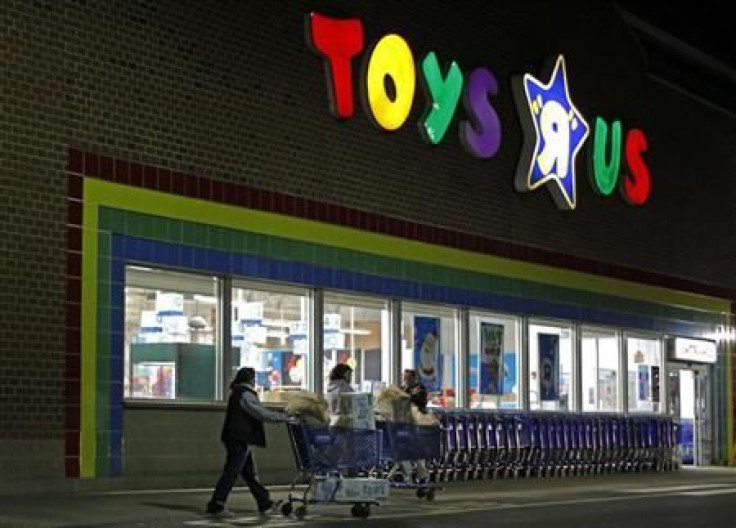 Nintendo Co. Ltd. (Pink: NTDOY) may be on the eve of one of the most important product launches in the Japanese company's history as a video-game console developer, but it's already facing a major roadblock.
Polygon reported Friday that the U.S. retailer Toys R Us had begun emailing customers who had preordered Wii U consoles to say that some stores have not yet received the hardware, which could leave many of them without consoles at the time of the product's launch on Sunday at midnight.
"We wanted to inform you that we have not yet received inventory on your Wii U Black Deluxe Set Hardware preorder, which was expected in-store on November 18th, 2012," read a customer-service message that was forwarded to Polygon. "We will send you a follow-up email once this item is available and ready for pickup."
Other prospective customers have posted on online gaming forums such GameFAQs that they had received emails of a similar nature.
The shipment delays are not nationwide -- or even companywide for Toys R Us. And other consumer-electronics and gaming retailers such as Best Buy Co. Inc. (NYSE: BBY), and Gamestop (NYSE: GME), and the Target Corp. (NYSE: TGT) have also offered preorder deals for Wii U customers. One user posting on GameFAQs noted with relief that he had placed a second preorder at Target precisely to avoid this sort of delay.
The Wii U and its predecessor, the Wii, have been rebranded as family-friendly consoles, a move that was widely interpreted to mean that Nintendo is bowing out of direct competition with the offerings of the Microsoft Corp. (Nasdaq: MSFT) and Sony Corp. (NYSE: SNE) to instead focus on the expanding market for so-called casual games. Losing potential sales at the apparently most kid-friendly business among its top retail outlets might risk compromising this image, if not ultimately affecting sales of the device itself.
Kyoto-based Nintendo has already delayed the Wii U's release in Europe, citing "manufacturing" issues. Analysts predict the console will outsell the Wii and that sales could top 50 million units by 2016. Last month, the company drastically cut its full-year outlook due to flagging sales of its current-generation gaming devices, pinning its hopes almost entirely on the success of the Wii U.
© Copyright IBTimes 2023. All rights reserved.