TPP Divide: Sens. Elizabeth Warren, Sherrod Brown Call For Immediate Public Disclosure Of Obama Trade Deal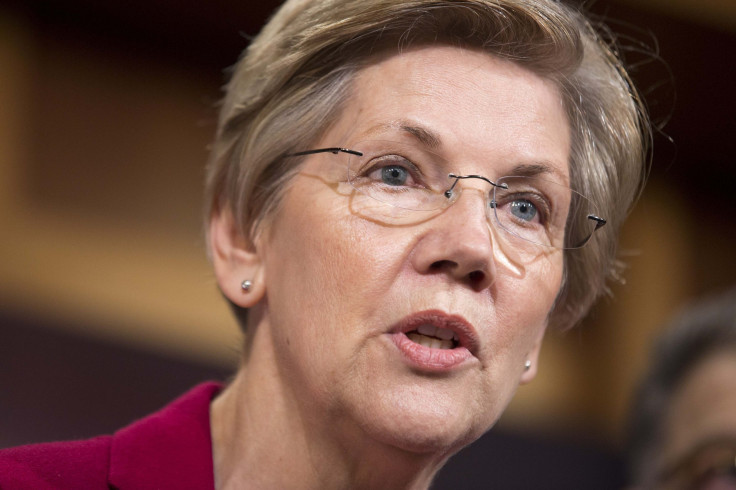 Sen. Elizabeth Warren, D-Mass., and Sen. Sherrod Brown, D-Ohio, have urged President Barack Obama to "promptly declassify" the draft details of a proposed international trade agreement in a letter sent Saturday. The senators point out that the Obama administration has pushed for "fast-track" approval status to help the deal through Congress, before fully disclosing the details of the agreement to the public.
The Trans-Pacific Partnership could become the largest international free-trade treaty, governing trade between a dozen Pacific nations, including the United States. World leaders and advisors are currently negotiating its terms, and have been since 2005. Earlier this month, Senate Finance Committee Chair Orrin Hatch, R-Utah, co-sponsored legislation that would only allow members of Congress to vote "yes" or "no" on the final deal's approval to prevent legislators from tinkering with the terms set by leaders and advisors.
Members of Congress may read the draft text of the deal as it stands today but are prohibited from publicly discussing the full details, which have yet to be made available to the public or the press.
In the letter sent to Obama, Warren and Brown point out that industry groups have had plenty of chance to review the document and provide input, since the deal is shaped by the members of 28 advisory committees and 85 percent of those members are corporate executives or industry lobbyists, but everyday Americans have not.
"Before Congress votes to facilitate the adoption of the TPP, the American people should be allowed to see for themselves whether it's a good deal for them," the senators write.
Obama has pushed back against criticism that his administration has been less than forthcoming with the details of the trade agreement, calling such statements "dishonest" and "wrong," as The Hill reports. He has reassured constituents that the agreement "is the most progressive framework for trade we have ever had," and includes provisions for environmental protection and labor rights.
The senators add that by designating the trade agreement with fast-track status now, Congress would automatically grant protection to future trade agreements submitted in subsequent presidencies from filibusters or amendments, through 2021. They question the wisdom of this designation, reminding Obama that "no one knows who will be using this authority once you leave office."
© Copyright IBTimes 2023. All rights reserved.