'Trainwreck' Movie Trailer: Amy Schumer And Judd Apatow Release First Look At Their All-Star Comedy Collaboration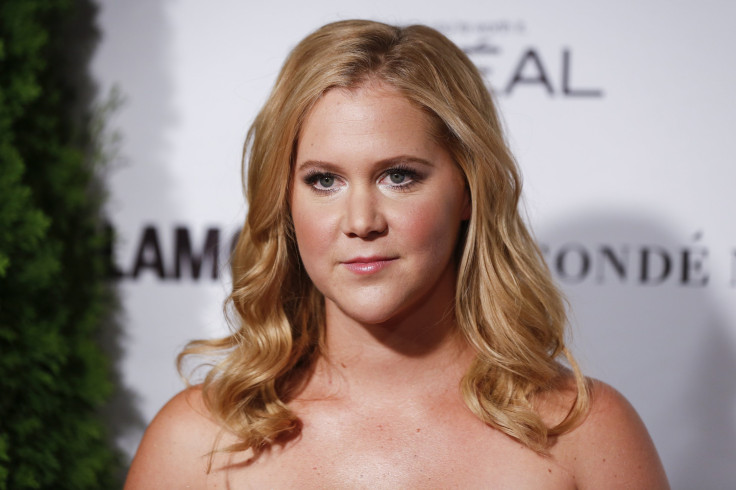 Universal Pictures has released the first trailer for Amy Schumer and Judd Apatow's upcoming comedy "Trainwreck." The 2:35 trailer, like the film's writer and star, Schumer, is both hysterical and brutally honest about the more shameful parts of dating.
The trailer, which was released exclusively on Twitter, sets up a film that puts a modern spin on the classic romantic comedy, mainly by addressing "hookup culture." Schumer stars as a young professional in New York City who, thanks to advice from her father (Colin Quinn), has a serious issue with monogamy. Her character bounces from guy to guy knowing full well that she'll never see any of them again. She's content to hook up with men like John Cena until she meets a successful sports doctor, played by the always charming Bill Hader of "Saturday Night Live."
"The film is loosely based on her life," Brie Larson, who plays Schumer's sister told Time. "A lot of the names are real, and there's a lot of us re-enacting moments from her life. I had to re-enact a bunch of old photos she has with her sister, like bad vacation photos with disposable cameras."
This movie marks Schumer's first partnership with Apatow, who hasn't been in the director's chair since "This Is 40" in 2012, which received a lukewarm reception from audiences. However, his producing chops have been on point in the past three years with credits in "Bridesmaids" in 2011 and executive producing HBO's smash hit "Girls." Now, after reaching out to the Emmy-nominated "Inside Amy Schumer" star when he became enamored with her comedy, Apatow appears to have found his next funny female muse.
"Most people aren't that funny — there's only a few that take it to a higher place," Apatow told the New York Times. "She's insanely funny, and she has stories to tell."
"Trainwreck" is scheduled to hit theaters on July 17. The film boasts a cast of stellar comedians such as Mike Birbiglia, Dave Attell, Jon Glaser, Bill Hader, Tim Meadows, Nikki Glaser and Vanessa Bayer. Other stars rounding out the cast include Tilda Swinton, LeBron James, Marisa Tomei and Matthew Broderick.
While you wait for the official release, check out the first trailer below, or, the NSFW red band trailer, courtesy of Comedy Central.
We all know one. From @JuddApatow, watch the trailer for #Trainwreck starring @amyschumer! https://t.co/8o8DaqppFD

— #Trainwreck (@TrainwreckMovie) February 11, 2015
© Copyright IBTimes 2023. All rights reserved.