Transgender Employees Bathroom Access Guidance Issued By OSHA Amid LGBT Pride Month, Caitlyn Jenner's Vanity Fair Cover Story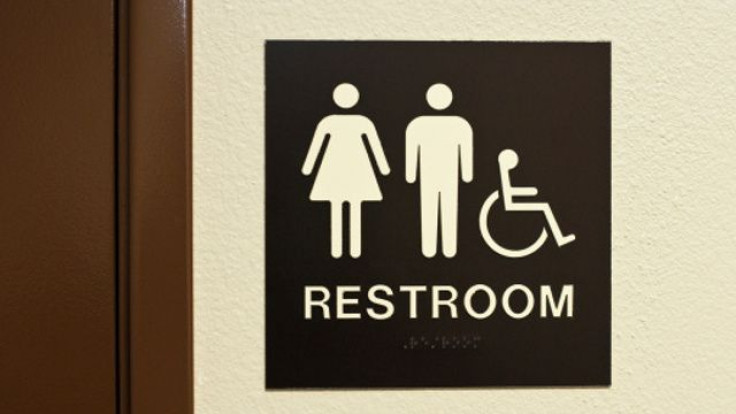 Transgender employees should have access to bathrooms that match the gender with which they identify, according to a guidance issued Monday by the U.S. Department of Labor's Occupational Safety and Health Administration. OSHA said all employees must be able to work in a way that's consistent with how they live their everyday lives based on their gender identity.
"Restricting employees to using only restrooms that are not consistent with their gender identity, or segregating them from other workers by requiring them to use gender-neutral or other specific restrooms, singles those employees out and may make them fear for their physical safety," the guidance said. "Bathroom restrictions can result in employees avoiding using restrooms entirely while at work, which can lead to potentially serious physical injury or illness."
OSHA provided the guide to employers on best practices regarding restroom access for transgender workers to ensure a safe and healthy working environment for all employees. An estimated 700,000 adults in the United States are transgender, which means their internal gender identity is different from the sex listed on their birth certificates, according to the Williams Institute at the University of California-Los Angeles.
"Gender identity is an intrinsic part of each person's identity and everyday life," OSHA's guidance said. "Regardless of the physical layout of a worksite, all employers need to find solutions that are safe and convenient and respect transgender employees."
The OSHA guidance comes as thousands across the country marked the beginning of National LGBT Pride Month. "Our journey is not complete until our lesbian, gay, bisexual and transgender brothers and sisters are treated like anyone else under the law," U.S. President Barack Obama said Monday in light of Pride Month.
The guide on transgender workers was also published the same day Caitlyn Jenner, formerly known as Bruce, was featured as a transwoman in the cover story of Vanity Fair magazine. Jenner, a former Olympian, showed off her new look and spoke publicly for the first time since completing gender transition. The "Keeping Up With the Kardashians" star received widespread praise for sharing her story. Jenner first revealed she was transgender in April during an exclusive two-hour interview with Diane Sawyer on ABC News.
© Copyright IBTimes 2023. All rights reserved.