Travel Demand Boosts Delta Results But Labor Costs Dent Profit Forecast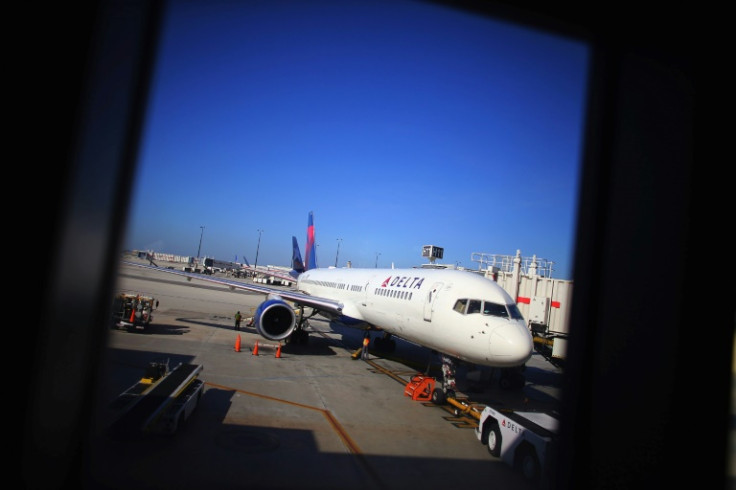 Delta Air Lines on Friday reported better-than-expected results in the final months of 2022, helped by strong consumer demand, although it expects labor costs to weigh on first-quarter profits this year.
Like its rivals, the US air carrier has benefited from a recovery in appetite for air travel after two years of a pandemic-related slowdown.
In the October to December quarter, the company posted revenue of $12.3 billion, up eight percent from its 2019 pre-Covid level.
Profits came in at $828 million, down 24.7 percent from the equivalent 2019 period, but better than the loss in the 2021 quarter.
"As we move into 2023, the industry backdrop for air travel remains favorable and Delta is well positioned to deliver significant earnings and free cash flow growth," Delta's chief executive officer Ed Bastian said in a statement.
But shares in the giant US carrier were pressured by a disappointing outlook for the first quarter of 2023.
Delta forecast earnings of between 15 cents to 40 cents a share in the first three months of this year, which is below the 55 cents currently projected by analysts.
In December, the airline reached an agreement with negotiators from the Air Line Pilots Association that includes a 34 percent increase in pilot wages over four years, according to an ALPA summary.
If the pilots vote by March 1 to ratify the agreement, the pay rates would be retroactive to January 1, said Chief Financial Officer Daniel Janki.
While the company did not fully detail the financial impact of a cold snap in late 2022 that disrupted flights in the United States, CEO Bastian acknowledged "difficult holiday conditions" in the CNBC interview.
There were many customers looking for airlines, given challenges that Southwest Airlines faced, and "we got a benefit from that," helping to offset Delta's hit from the weather when it had to reduce some capacity.
But the industry this week was again buffeted by disruption due to an outage of a key Federal Aviation Administration notification system to pilots.
Bastian said on a conference call with analysts that the incident should stand as a "call to action" among political leaders to "fund and properly provide the FAA the resources they need to do the job."
"We've long talked about the need for modernization of our air traffic control systems," Bastian said. "You have tools and technologies that are somewhat outdated and staffing levels not where they need to be."
Near 1940 GMT, Delta shares were down 3.7 percent at $38.14.
© Copyright AFP 2023. All rights reserved.