Treasure's Jaehyuk Was Once A BigHit Trainee, Enhypen's Heesung Reveals During Fan Call [Watch]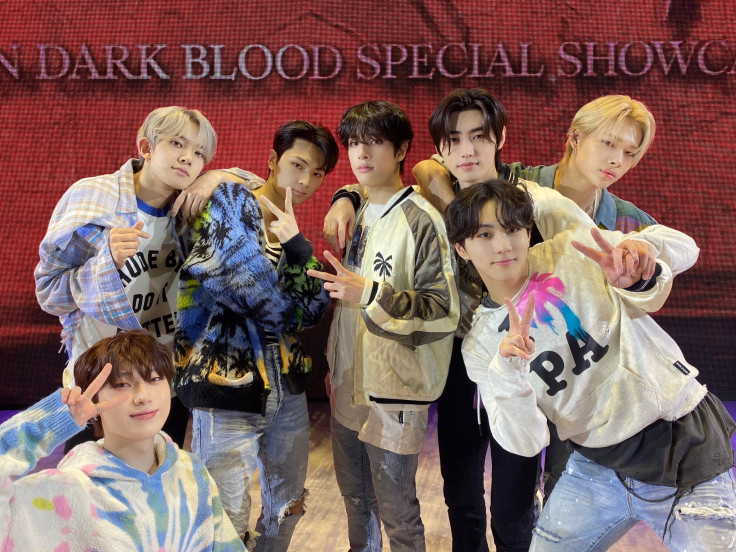 KEY POINTS
Enhypen recently had an online fansign event with Yizhiyu to promote their album 'Dark Blood'
A fan shared on Twitter a clip from his fan call with Enhypen's Heesung
Treasure's Jaehyuk revealed the companies that casted him in the show 'YG Treasure Box'
Enhypen's Heesung revealed in a fansign event that he got close to Treasure's Jaehyuk when the latter was a trainee at BigHit years back.
On Saturday, Enhypen had a fansign event with Yizhiyu, a Chinese shopping platform that sells K-Pop albums and merchandise. The event was a part of their promotions for the group's latest album, "Dark Blood."
During the event, a fan asked Heesung how the idol became close with Treasure's Jaehyuk who is under a different company. His response surprised some unknowing fans.
"I was a trainee with Jaehyukie. He was [a trainee] at BigHit for a short time," he said.
In November 2018, Jaehyuk revealed the same on the first episode of "YG Treasure Box." The survival show produced by YG Entertainment featured their trainees' backstories, behind-the-scenes, everyday life and some performances.
The show decided who the members of YG's then-future group Treasure, which debuted in 2020, would be. There were 29 male trainees who competed to get a spot.
In the episode, then-trainee Yoon Jaehyuk revealed the different companies that wanted to cast him. Aside from YG Entertainment, big companies like SM, JYP, Woollim, Cube, Yue Hua and Pledis also wanted to cast him.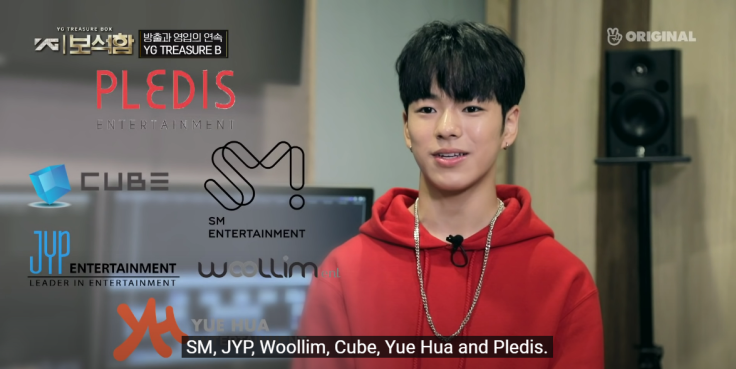 "That's new [information] to me. I hope they can take a picture together soon," tweeted one fan.
Another shared, "Why the fan wars when Jaehyuk and Heesung are besties? Imagine the power they hold when they drop their selca."
The Enhypen member's surprising revelation also seemed to provide more clarity as to how he knew the Treasure star.
However, this is not the first time Heesung talked about Jaehyuk. In 2021, he also spoke about his friendship with his co-idol in an online event, sharing, "I'm going to take a picture with Jaehyuk next time."
A 2021 post from Nom Nom also highlighted the similarities between the two idols -- aside from having the same age, both debuted in the same year. They were born in 2001 and debuted with their respective groups in 2020.
The friendship between the two idols also seemed to have ended the fan wars between Engenes and Teumes -- Enhypen and Treasure's fandoms.
"Only fans create wars, while the artists chill. They're even friends. LOL Fans should learn more from their idols and stop the ridiculous fan war," one commented on YouTube.
Another commented, "[As an Engene and Teume], this clip made my day. Heesung is my bias."
Engenes and Teumes have been asking and waiting for Heesung to upload a selca with Jaehyuk since 2021.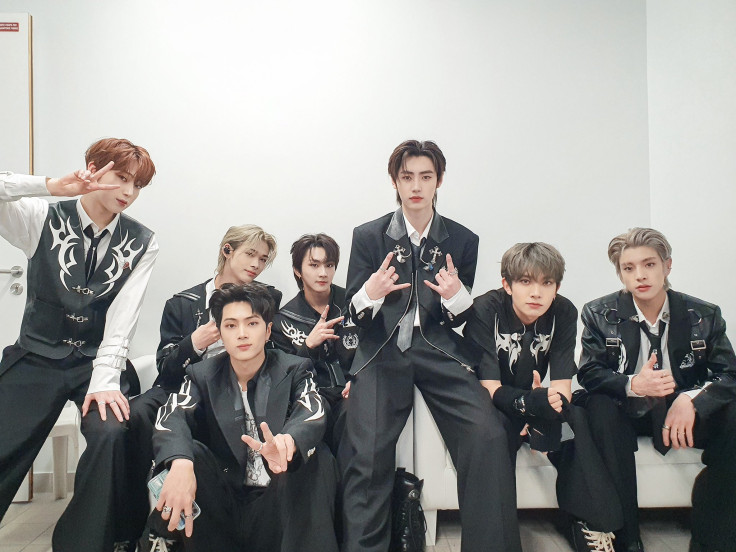 © Copyright IBTimes 2023. All rights reserved.