Trevor Noah Responds To Kanye West After Rapper Hurls Racial Slur At Him
KEY POINTS
Trevor Noah posted a lengthy comment on Kanye West's since-deleted Instagram post attacking the TV host
Noah explained how much of a positive impact West has had on his life
The "Daily Show" host said it was heartbreaking to see West's recent actions
Trevor Noah has addressed Kanye West's attack against him, saying it was heartbreaking to see what the rapper has become.
West hurled a racial slur at the "Daily Show" host in a post on Instagram earlier this week after Noah addressed the Yeezy founder's treatment of his ex-wife Kim Kardashian and her boyfriend, Pete Davidson.
Noah posted a lengthy response to West in the comments section of the rapper's now-deleted post, initially pointing out how much of a positive impact West has had on his life.
"Damn, here we go again," Noah wrote, according to a screenshot captured by TMZ, before going on to praise the Grammy winner for being a musical genius and turning samples "into symphonies."
"I thought differently about how I spent my money because of you, I learned to protect my child-like creativity from grown thoughts because of you, s–t I still smile every time I put on a seatbelt because of you," the talk show host continued.
Noah went on to reveal that West has been an "indelible" part of his life, before confessing that it "breaks my heart to see you like this."
"I don't care if you support Trump, and I don't care if you roast Pete. I do, however, care when I see you on a path that's dangerously close to peril and pain," the Comedy Central host added.
Noah noted that West has every right to fight for his family but urged the rapper to learn the difference between fighting for his family and fighting with his family. The TV personality pointed out that the latter has often led to tragedy, and he "never want[s] to read that headline about" West.
The comedian also said he doesn't mind being "an idiot for caring" if West was only joking about it all, explaining: "I'd rather be the idiot who spoke up and said something to you in life, than the cool guy who said nothing and then mourns for you in prison or the grave."
As for West's use of the word "k–n" — a slur referring to a Black person who rejects their ethnicity — to mock him, Noah responded, "Clearly some people graduate, but we still stupid."
"Don't ever forget, the biggest trick racists ever played on Black people was teaching us to strip each other of our blackness whenever we disagree," he continued.
Concluding his lengthy statement, Noah called West's "K–nbaya" play on words "funny as s–t" and said he hopes they can laugh about the beef one day.
On Wednesday, West shared a screenshot of an internet search for Noah, alongside an Instagram caption that used the slur "k–n" multiple times throughout the post.
West slammed Noah after a "Daily Show" segment Tuesday in which the host cautioned his audience to take the rapper and Kardashian's split seriously rather than deem it a publicity stunt.
"What I see from the situation is a woman who wants to live her life without being harassed by an ex-boyfriend or an ex-husband or an ex-anything," Noah said. "You may not feel sorry for Kim because she's rich and famous, because she appropriates Black culture ... but what she's going through is terrifying to watch and shines a spotlight on what so many women go through when they choose to leave."
West was suspended from Instagram for at least 24 hours after using the racial slur against Noah. The rapper already deleted all of his previous posts on the social media platform. His current profile is empty and only shows: "No posts yet."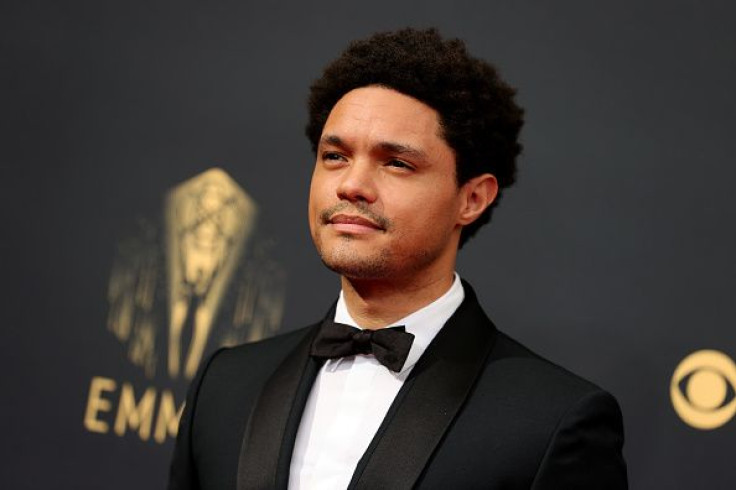 © Copyright IBTimes 2023. All rights reserved.