Trouble At Twin Peaks: Nine Dead After Biker Gang Shootout In Waco, Texas, Restaurant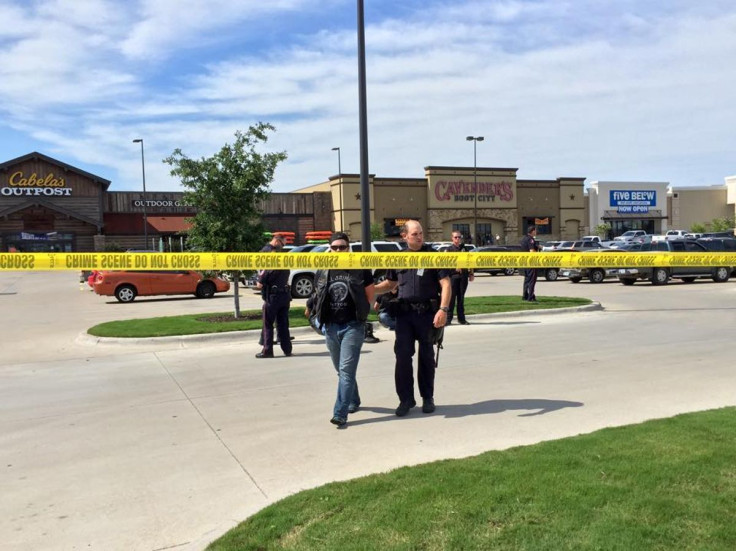 This story has been updated.
UPDATE 9 p.m. EDT: Police now say as many as five biker gangs and 200 bikers were involved in the melee Sunday at the Twin Peaks restaurant in Waco, Texas, that left nine dead and 18 injured. More than 50 weapons were seized.
The Waco Tribune reported at least two of the gangs had been trying to recruit new members. "There is blood everywhere. We will probably approach the number of 100 weapons," Waco Police Sgt. W. Patrick Swanton said.
Swinton said members of the Bandidos and Cossacks biker gangs were at the center of the fracas.
UPDATE: 6:14 p.m. EDT: A total of 18 people were injured with two transferred to the hospital in a street fight in Waco, Texas, in which nine people died, KCEN-TV, Waco, reported. Previous reports suggested no bystanders had been injured in the fight and only members of the two biker gangs involved in the fracas sustained injuries. The names of the people injured were not immediately released.
18 people were injured, 2 transferred due to severity of their injuries. #TwinPeaksShooting

- KCEN News (@KCENNews) May 17 2015
Original story below.
Nine people are dead and several are injured after an apparent fight among members of two rival biker gangs at the Twin Peaks Restaurant in Waco, Texas, turned into a shootout Sunday afternoon.
"A lot of innocent people could've been hurt today," police told local reporter Grant Hermes, who tweeted the statement. "There may have been more that could've been done by a business." Guns weren't the only part of the fight, according to a report from KCEN-TV, Waco, which reported combatants also used chains, knives, bats and clubs as well as firearms.
Local police say several people were killed during the fight that started around noon inside the restaurant and later spread to the parking lot. One person was pronounced dead at the hospital. The melee occurred as other patrons were eating lunch outside at the nearby Don Carlos Mexican Restaurant.
"We crouched down in front of our pick-up truck because that was the only cover we had," said one man who had just finished eating lunch with his family when the gunfire broke out, according to KWTX-TV, Waco.
No officers were reported injured though police did say they were on the scene when shooting started. Police said the area is now secure, but warned residents to avoid it.
"Please avoid the Central Texas Market Place as the area is NOT safe," the Waco Police Department wrote on its Facebook page Sunday evening. "Officers are continuing to arrest individuals coming to the scene with weapons. This is not the time to sight see as we are dealing with very dangerous individuals."
Some officials in the area said they have feared trouble at Twin Peaks for some time. McLennan County District Attorney Abel Reyna had previously told local reporters the restaurant was a concern, especially on Thursdays, the restaurant's weekly "Biker Night."
Police had known that the gangs were meeting at the restaurant and were on the scene when the fight occurred, the Associated Press reported.
© Copyright IBTimes 2023. All rights reserved.