Who Is Wojciech Braszczok? Meet The Undercover Cop Who Took Part In NYC Biker Gang Assault On SUV Driver [PHOTOS]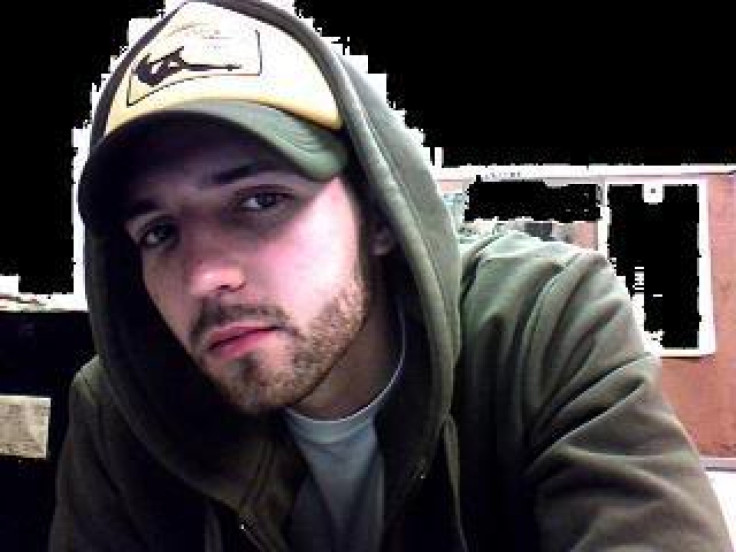 Details are emerging about the undercover NYPD detective arrested last night in connection with the motorcycle gang assault on an SUV driver Sept. 29. His name is Wojciech Braszczok, and as Gothamist reports, he has been arraigned on charges of riot, criminal mischief and first-degree gang assault.
A criminal report filed against Braszczok states that he wore a black vest with the emblem of a New Rochelle, N.Y.-based biker gang called "Front Line Soldiers" on the back when he smashed in the back window of Alexian Lien's Range Rover and kicked in the passenger side door, Gothamist said.
According to NBC News, Braszczok, 32, has spent the past five years as an undercover cop, which includes a stint posing as a member of the Occupy Wall Street movement in an effort to infiltrate that group.
Braszczok also had an active online presence, allegedly using the handle "evovillen" on Twitter, Instagram, Photobucket, various forums and online dating sites.
"Come join us in spring training by occupying the stock exchange today at 2:30pm," one tweet reads. "Hope to see you there."
The photobucket page contains NSFW pictures of multiple women, as well as half-naked selfies, and photos of motorcycles and cars.
A profile on dating site SinglesBee.com under the name "evovillen" lists a man who is "looking for girls 18 to 34, up to 20 miles from me." The profile lists the person as "athletic" and "Attractive." Under occupation, it says "Fire, law enforcement and security." He is also listed on the site as a Catholic who has never married but has one or more children who do not live with him.
Braszczok is believed to be part of a group of bikers charged with waging the attack that left 33-year-old Lien bloodied, bruised and slashed while his wife and two-year-old daughter were in the family SUV.
According to the New York Post, Braszczok was released on $150,000 bail.
Meanwhile, another biker, Clint Caldwell, has also been arrested and charged with gang assault after he reached inside the SUV to pull Lien from the vehicle, Yahoo! News reported.
"In the last few days, serious charges have been brought against several defendants in last Sunday's attack," said Erin Duggan, a spokesperson for the Manhattan DA, according to Gothamist. "As we said from the beginning of the investigation, the NYPD and the District Attorney's Office are methodically scrutinizing the evidence to build the strongest possible cases in our continuing effort to hold accountable those responsible."
© Copyright IBTimes 2023. All rights reserved.