Trump-Putin Meeting To Happen Soon? Kremlin Says 'Big Mistake' To Think Relations Will Be 'Free Of Contradictions'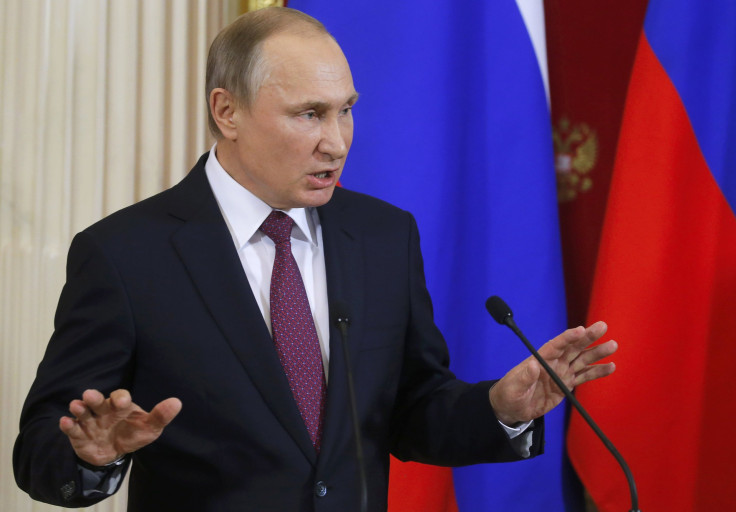 A meeting between Vladimir Putin and Donald Trump could happen soon as the Russian president has agreed to meet his U.S. counterpart. However, preparations for the possible meeting may take months, not weeks, Kremlin spokesman Dmitry Peskov was quoted as saying by TASS news agency.
On Friday, Trump had his swearing-in ceremony as the 45th president of the United States, giving rise to hopes that under his administration the relationship between Russia and U.S. may improve. Tensions between the two nations have been ongoing over the conflict in Ukraine and the crisis in Syria.
"This will not be in coming weeks, let's hope for the best - that the meeting will happen in the coming months," Peskov reportedly said.
"President Putin will call President Trump after the inauguration to congratulate him. It's a protocol thing that has to be done," Peskov added. "We expect that they may discuss their positions on a possible meeting."
He was also reportedly quoted by Interfax as saying Saturday that it would be "a big mistake" to think that Russia-U.S. relations will be "free of contradictions and disputes" during a Trump presidency.
"We indeed are the two biggest countries in the world. And we can't live without frictions, conflict of interests," Peskov reportedly said.
The ongoing tensions between the two nations escalated after assessments by U.S. intelligence agencies concluded that Putin deployed hackers to influence the U.S. presidential election that tilted the results in Trump's favor in November. Following this, Barack Obama made 35 Russian diplomats leave the country, closed two Russian compounds and also issued sanctions against Russian entities in retaliation.
However, the Kremlin denies the hacking claims, saying that the U.S. Democratic party used the hacking allegations as an excuse for losing to Trump.
Officials in Russia are also hopeful that Trump may help improve ties between the two nations by lifting U.S. sanctions on Moscow that were first put in place in 2014 after Russia annexed Crimea from Ukraine.
© Copyright IBTimes 2023. All rights reserved.