Russia Election Hacking Update: Putin Denies Helping Trump Win As Obama Urges Action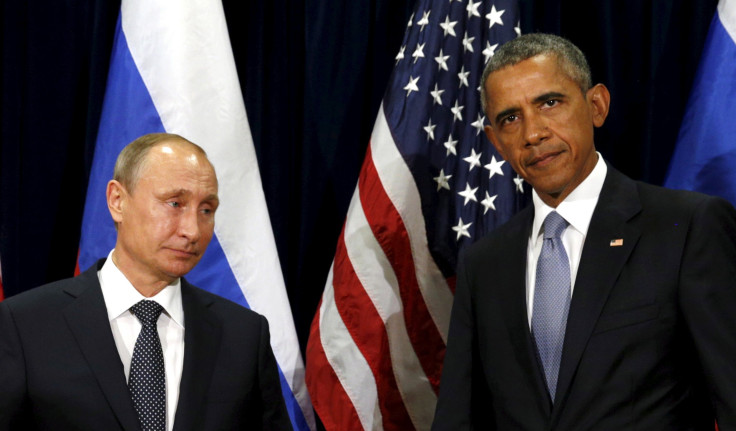 A Kremlin spokesperson denied any Russian interference in the U.S. presidential election Friday after President Barack Obama promised to take action against alleged hacking. Russia, which has been accused of tampering with the election in order to install Donald Trump in the White House, seized on the fact that no official evidence has been made public.
"They need to either stop talking about this or finally present some sort of proof," Russian President Vladimir Putin's spokesperson said, according to BBC.
The CIA issued an assessment recently concluding that Russia was responsible for the hack that leaked emails from the Democratic National Campaign and Hillary Clinton aide John Podesta ahead of Election Day, but the FBI hasn't fully agreed. White House press secretary Josh Earnest said Thursday that Putin had been personally involved.
"I think there's no doubt that when any foreign government tries to impact the integrity of our elections, that we need to take action and we will, at a time and a place of our own choosing," said Obama, speaking shortly after Earnest's announcement.
Meanwhile, WikiLeaks founder Julian Assange spoke to Fox News' Sean Hannity Thursday and said the source that provided the organization with the emails was not the Russian government.
"So, in other words, let me be clear," Hannity asked Assange. "Russia did not give you the Podesta documents or anything from the DNC?"
"That's correct," Assange said.
Assange called the allegations of Russian involvement a distraction and urged people to "pay attention to the content of the publication." He also said WikiLeaks had received information related to the Republican National Committee and Trump, but the information had already been made public.
Democratic and Republican officials have repeatedly called for an investigation into the hack. Trump himself, however, has denied Russian involvement.
"It's just another excuse," he told Fox News' Chris Wallace in an interview Sunday. "We had a massive landslide victory, as you know, in the Electoral College."
© Copyright IBTimes 2023. All rights reserved.