Trump Vs. ISIS: US Russia Alliance Against Terrorism Only Way To Win Syria War, Assad Says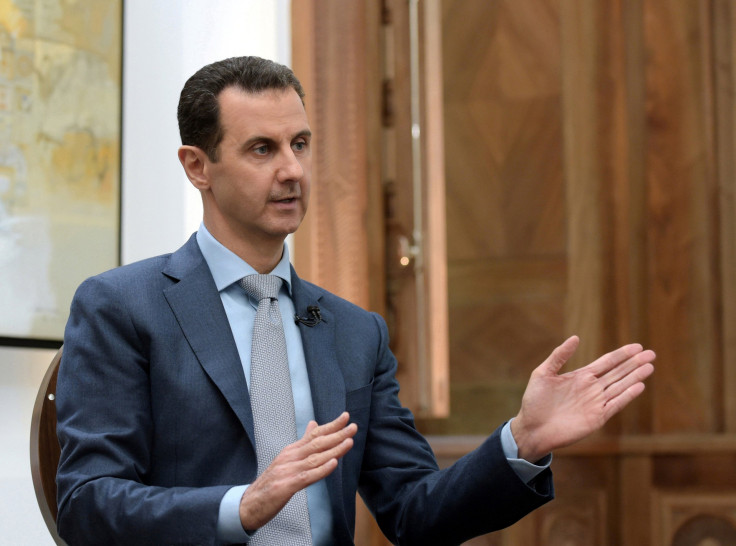 Syrian President Bashar Assad expressed his support Friday for a U.S.-Russian alliance against the Islamic State group, also known as ISIS, saying that it was the only way Washington could defeat the militants.
He would welcome a direct U.S. intervention in the conflict if it was coordinated with his government and Moscow, Assad told Yahoo News in the leader's first interview with U.S. media since President Donald Trump's election. Previous approaches the U.S. has taken to counter militant groups without the cooperation of local governments and populations had failed, he said. Assad pointed to Afghanistan as an example, saying U.S. troops would be welcome if they made their intentions were honest.
"We invited the Russians, and the Russians were genuine regarding this issue," Assad said. "If the Americans are genuine, of course they are welcome, like any other country that wants to defeat and to fight with the terrorists. Of course, with no hesitation we can say that."
Assad, who is currently supported by Russia and Iran in Syria's nearly six-year civil war involving various national and international actors, has previously labeled Trump's views on Syria "promising." Trump has said he would make fighting ISIS a priority and would be willing to work with other countries including Russia to combat radical groups around the world. While Trump has not officially endorsed Assad's government, he has portrayed the Syrian leader as preferable to ISIS or other armed opposition groups vying for power.
Trump's policy marks a significant departure from his predecessor, former President Barack Obama, who staunchly opposed Assad, accusing him of human rights abuses and backing various rebel groups attempting to take power in Damascus. The Obama administration later focused its efforts on battling ISIS, but critics such as Trump, Assad and Russian President Vladimir Putin have accused Washington of fostering radicalism as it continued to train and supply other armed groups. Trump has indicated he would cut aid to Syrian rebel groups.
In Friday's interview, Assad also denied reports of mass state-sponsored executions alleged by Amnesty International and said he would be open to stepping down if he lost popular support. Assad's presidential term ends in 2021 and he is expected to run again in elections that the West and Syrian opposition have called unfree and unfair.
© Copyright IBTimes 2022. All rights reserved.
FOLLOW MORE IBT NEWS ON THE BELOW CHANNELS