Truth About Mila Kunis, Ashton Kutcher Making Arrangements To Welcome Twins
Mila Kunis is not expecting twins nor is Ashton Kutcher making arrangements to welcome them, despite rumors. Gossip Cop debunked the reports after speaking to the actress' representative.
Star reported the couple is expecting two more kids and Kutcher is very happy and excited about it. The magazine quoted an insider saying, "It's in the very early stages, so they obviously aren't ready to spill the beans just yet, beyond their parents and close friends. But they told the kids over ice cream, and they're truly so excited to be a family of six."
"They realized [their kids] Wyatt and Dimitri will only have each other in the years to come, and that just didn't sound right. Now, the good news is the kids will have two more siblings at once!" the alleged insider added.
The source then said Kunis took an at-home pregnancy test and found out she was pregnant. She later on discovered she was having twins after her first sonogram.
Speaking about Ashton's reaction, the source said the actor "let out a whoop. He thought that was the coolest thing ever, especially since he's a twin himself. He's already planning the nursery and picking out paint. They couldn't be happier."
Gossip Cop checked with Kunis' representative who said the actress is not pregnant.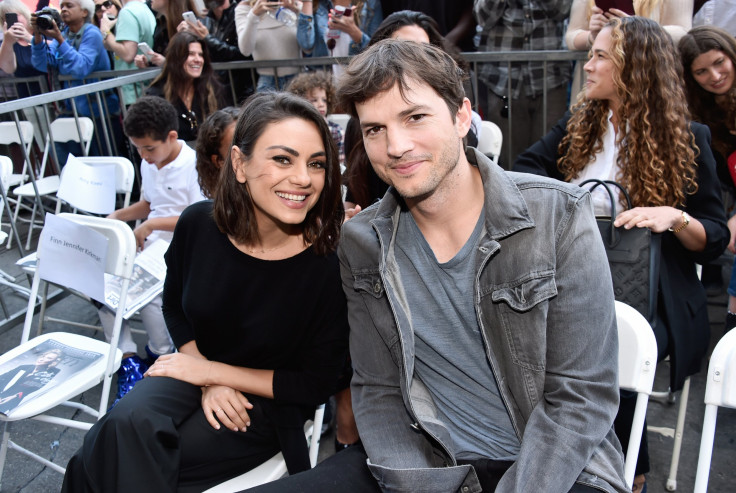 In fact, on several occasions, the actress had revealed she wants only to kids. In an interview with People last year, Kunis said "I will only have two. It's hard when they outnumber you. Right now, we're fine. One hand, one hand. One eye, one eye. Two people, two kids."
In another interview with Entertainment Tonight, she said, "We're good on two right now. We're solid. It's perfect, it's like, great, you know? I have two really healthy, really wonderful kids. Why test my luck?"
"With two kids you're running defense a little bit, like, one's got one and the other's got one and it's OK. I think it's when it becomes three is when you're like, you're just playing offense. I don't know what you do at that point. You're scrambling trying to keep them all in line," she added.
She also revealed her home is completely taken over by her two children, Wyatt and Dimitri.
"We feel like we're being suffocated by plastic with toys and diapers and things. We used to be cool and clean. It's like, our house used to be nice and modern and pristine -- all goes out the window when you got kids," she said.
The couple tied the knot in July 2015 after getting engaged in February 2014.
In August, Gossip Cop had debunked a similar story that said the couple was headed for divorce over Kunis' alleged "cheating." The story was completely untrue.
© Copyright IBTimes 2023. All rights reserved.