Tumblr Porn Ban Affects Traffic, Twitter Mourns Site's Death
Ever since Tumblr banned pornographic content in December, its site's traffic has been in free fall.
It all started when Apple App Store pulled Tumblr's iOS app in November citing child pornography being displayed on the platform. In the following month, Tumblr decided to wipe its site clean of all sexually explicit content, instead of specifically taking down content promoting the exploitation of minors.
"Adult content is not allowed on Tumblr, regardless of how old you are," Tumblr said in a statement regarding the ban at the time, adding that such content included "photos, videos, or GIFs that show real-life human genitals or female-presenting nipples, and any content — including photos, videos, GIFs and illustrations—that depicts sex acts."
Days before it implemented its ban on porn, starting Dec. 17, the company's CEO Jeff D'Onofrio wrote in a blog post that he believed the notion that most of their users visit the site for its easy access to not-safe-for-work (NSFW) content was not true, defending the decision to remove porn.
"We've given serious thought to who we want to be to our community moving forward," D'Onofrio said in the blog post. "We've realized that in order to continue to fulfill our promise and place in culture, especially as it evolves, we must change."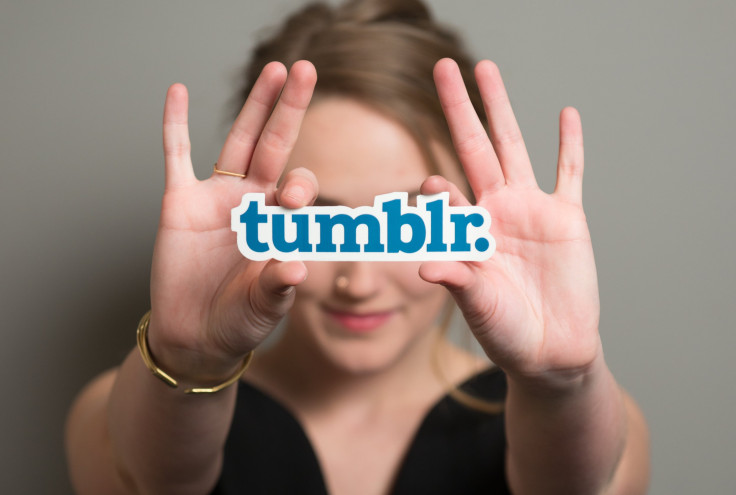 "There are no shortage of sites on the internet that feature adult content. We will leave it to them and focus our efforts on creating the most welcoming environment possible for our community," D'Onofrio added.
However, NSFW was not the only reason users visited Tumblr. The site also included unique communities that discussed sexuality in healthy ways. As a result, the blanket ban on porn caused Tumblr's global traffic to take a nosedive that has continued over the months.
According to analytics site SimilarWeb, Tumblr's site traffic decreased from 521 million monthly page views in December to 437 million in January – a month after the porn ban went into effect. Another major drop was seen between January and February, which left the platform with 370 million monthly page views – which meant the site's traffic fell nearly 30 percent from its viewership in December.
At the same time, Google Trends also showed a steadily declining interest in Tumblr since its porn ban. On the day the ban was implemented, the term "Tumblr" ranked at 100 or the "peak popularity for the term." However, on Wednesday, its rank trickled down to 34 in the trends graph.
Meanwhile, Twitter has already started mourning the death of Tumblr via posts and memes on social media:
A study conducted by Bell Labs and two Italian universities in January 2017, a quarter of Tumblr users were there for the NSFW content. Luca Aiello, co-author of the study, told tech site Motherboard in December that "this audience to experience a noticeable drop in engagement: Some of them will just churn out, many of them will likely reduce considerably the time spent on the platform."
© Copyright IBTimes 2023. All rights reserved.