Turkish Lira Rebounding Finds Support, But Can The Central Bank Hedge Its Way Out Of Crisis?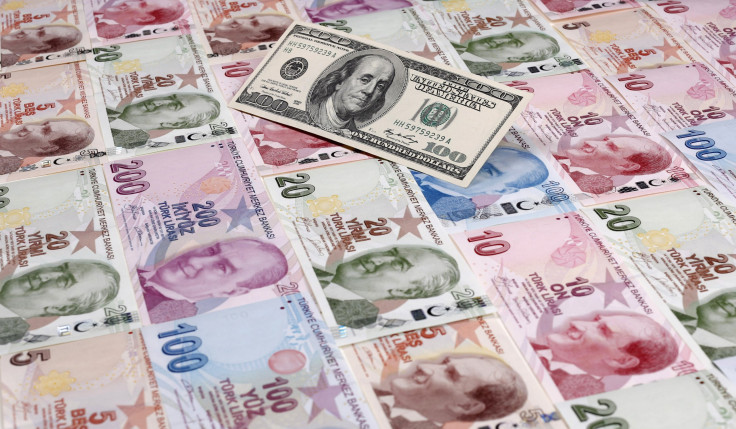 The Turkish lira rebounded Monday as the country's central bank said it would hedge against the declining currency.
"The Monetary Policy Committee is to convene on January 28 to evaluate recent developments and take precautions which are necessary for price stability," the bank said in a statement. The statement is a likely indicator that the bank will raise interest rates, according to Market Watch. So far the bank has avoided increasing interest rates over government concerns that raising rates would jeopardize the growth target, according to AFP.
Last week, the Central Bank tried unsuccessfully to reignite the lira by injecting $2 billion into the foreign exchange market.
Turkey's economy made significant gains over the past decade, but a recent corruption scandal within Prime Minister Tayyip Erdogan's Islamic party has sent the Turkish lira falling to record lows against the U.S. dollar.
© Copyright IBTimes 2023. All rights reserved.