At Twitter Inc. (TWTR), Jack Dorsey's To-Do List Just Got Longer, But Will Upheaval Hinder Turnaround?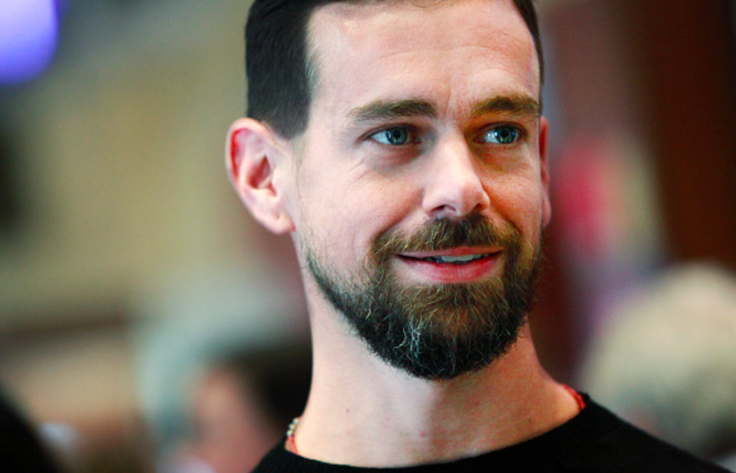 Update: 6:26 p.m. EST -- Twitter's head of commerce, Nathan Hubbard, may be taking on responsibilities in the company's media team, according to reports from Re/code and CNBC. This shift comes after news that Katie Stanton, Twitter's vice president of global media, and three other executives will be leaving the company.
Following the changes, Chief Operating Officer Adam Bain is overseeing the media team, as CEO Jack Dorsey said in a statement released Sunday. With Hubbard, Bain's day-to-day duties would be eased. Bain also oversees revenue, revenue-related products and human resources. Hubbard was formerly CEO and global president of Ticketmaster.
Perhaps an employee with roots in the media and entertainment industry is exactly what Twitter needs to please investors. Some marketers expect more ad and data offerings from the new leadership. "Twitter is a company that has set the pace for media in the last seven-years, but ... if they truly want to be a media company, they would have to show much stronger audience growth," said Ian Schafer, CEO at digital agency Deep Focus. "It would behoove them to more deeply embrace their technology and data core."
Twitter declined to confirm if Hubbard is taking on the new responsibilities and whether there is an executive meeting scheduled for Tuesday in San Francisco.
Original story:
Since Jack Dorsey's return as savior-CEO in June, Twitter has been a turnaround story: Fix the product so it is more appealing and useful to users and non-users alike. But now those plans appear to have hit a snag, with Dorsey announcing four top execs leaving over the weekend.
Now, only five of 13 top executives from Twitter's fall road show remain with the company, as BTIG analyst Rich Greenfield pointed out. That's massive upheaval for a company that's supposed to be mid-turnaround. The question no one seems to agree on: Is this good or is it bad for Twitter?
The departures included some of former CEO Dick Costolo's most-trusted deputies: product chief Kevin Weil, global media chief Katie Jacobs Stanton and engineering VP Alex Roetter, in addition to human resources head Brian "Skip" Schipper, as first reported by Re/code. All this comes after the 336 employees — 8 percent of the company — who were dismissed in October.
Massive upheaval at the highest ranks could be seen as a sign of rot at the top. Or, it's the kind of brushfire Dorsey needed to set to bring his own priorities and people to the fore. As a result of the moves, Dorsey solidified himself product visionary-in-chief, with Chief Technology Officer Adam Messinger as his top deputy. "I will be partnering with him day and night to make sure we are building the right experiences," Dorsey said in a statement tweeted at 12 a.m. Monday.
Chief Operating Officer Adam Bain took on revenue-related products, media and HR — several pillars of the business. Some of these responsibilities will be on an interim basis. A new chief marketing officer from American Express, Leslie Berland, and a new head of PR is expected to join the team soon, Re/code reported. With the changes, Bain essentially becomes Twitter's Sheryl Sandberg, the business chief paired with the product visionary as Sandberg is to Mark Zuckerberg at Facebook.
Except Twitter isn't Facebook. While green shoots abound in the acquisitions of Vine and Periscope, its core product has not evolved and now it will have to, under the harshest possible lens and with potential acquirers circling. "People are going to see if the new team that comes in can really make a go of it," Herb Greenberg, partner at Pacific Square Research, said on CNBC Monday afternoon. "In the end, this company will be acquired; the question is will it be acquired at a higher price or a lower price."
Management upheaval at Twitter is an all-too-familiar story. The CEO role underwent upheaval in its early days, with co-founder Ev Williams displacing Dorsey back in 2008 and later being ousted by the board and replaced by Costolo. Weil was the fifth head of product over the last six years at Twitter. Roetter had replaced Chris Fry in June 2014, only a few months after former product lead Michael Sippey left.
"While we have concerns about the magnitude of these changes, we note Dorsey and Bain took on their current positions just a few months ago, and want to choose and shape TWTR's leadership structure and team," Scott Kessler, an equity analyst at S&P Capital IQ, wrote in a statement that pegged Twitter stock as a strong buy.
To some analysts, the decision comes as no surprise. "When you see a new CEO at any given company takeover, you might expect two to 10 top people to report to them to still be in the job in a year, and there's nothing wrong with that," Brian Wieser, senior research analyst at Pivotal Research Group, told International Business Times.
In fact, Twitter's recent moves have boosted Wieser's renewed confidence in the stock despite the price plummeting and the executive departures. "We are more positive about Twitter's potential upside than we have been in some time," he wrote in a research note on Monday.
Twitter Inc. (TWTR) Stock Price | FindTheCompany
Turnover itself is common in Silicon Valley and in startups, as are turnarounds, but this one will be closely scrutinized under the watchful eyes of Wall Street and, of course, of the media. "Twitter behaves like a venture-funded company despite being like a public one. They're constantly reiterating," Wieser said.
The upheaval raises new concerns about Dorsey's own time management. Can he put out the house fire at Twitter while running a second public company, Square? "The bottom line is Twitter is a weak company that will continue to experience problems until it fixes overarching management and efficiency issues and can stabilize the ship," James Gellert, CEO of Rapid Ratings, told IBT.
Above the C-suite, Twitter board may undergo some long overdue reshuffling. Omid Kordestani joined as executive chairman back in October, but the board is laden with execs that do not use the product much and do not appear to be connected to industries that can make a difference for Twitter. New appointees are expected to include a "high-profile media personality," tweeted Eric Jackson, managing director at SpringOwl Asset Management, on Sunday.
For Dorsey to succeed, however, he's probably going to have to do it with the staff he already has. With his October layoffs, Dorsey said he could do more with a smaller team. "We feel strongly that Engineering will move much faster with a smaller and nimbler team, while remaining the biggest percentage of our workforce," he wrote in a companywide email.
Hiring takes time, and that's one thing in short supply at Twitter.
Correction 4:15 p.m. EST: An earlier version incorrectly listed COO Adam Bain's new responsibilities. These have been corrected.
FOR FREE to continue reading
✔️ Unlock the full content of International Business Times UK for free
offer available for a limited time only
✔️ Easily manage your Newsletters subscriptions and save your favourite articles
✔️ No payment method required
Already have an account?
Log in
© Copyright IBTimes 2023. All rights reserved.