Twitter Sides With Tesla's Elon Musk In Failed Apple Deal: Make Tim Cook 'Regret It'
A spat between two of the most prominent U.S. tech leaders has generated strong interest on social media. Some Twitter users defended the CEO of Tesla (TSLA), Elon Musk, over a tweet that referenced a meeting that never happened with Tim Cook, the CEO of Apple (AAPL).
According to Musk, there was a time when he considered selling Tesla to Apple for a tenth of its value, but Cook refused to meet with him over the deal. Cook, who has been Apple's chief executive since 2011, has not responded to Musk's comments.
Musk tweeted about the meeting on Tuesday, saying, "During the darkest days of the Model 3 program, I reached out to Tim Cook to discuss the possibility of Apple acquiring Tesla (for 1/10 of our current value). He refused to take the meeting."
Some on social media jumped at the chance to defend Musk at the expense of Cook. One Twitter user suggested that Musk make Cook "regret" his decision while another user was disappointed by the lack of "cool products" that possibly would have come out of the deal.
Many on Twitter thought that Cook was afraid Musk would take over as Apple CEO if the meeting went forward and a purchase was made. Another user simply said there would be no "Cyber truck." And still another said, Cook missed out on the "biggest opportunity" in its history.
The news from Musk came on the heels of a Reuters report that indicated that Apple was developing lithium iron phosphate batteries for EVs.
Musk tweeted about the report, saying, "Strange, if true. Tesla already uses iron-phosphate for medium range cars made in our Shanghai factory.- A monocell is electrochemically impossible, as max voltage is ~100X too low. Maybe they meant cells bonded together, like our structural battery pack?"
Since those "dark days," Tesla has grown to become the most valuable carmaker in the world. The company entered the S&P earlier this week and has grown from its meager days as a startup.
But it hasn't always been easy for the electric automaker. In 2018, Musk admitted that the car business was "hell," saying that he was sleeping in the factory as he worked to solve issues on the production of the Model 3.
The company was also close to bankruptcy in 2008 as the Model 3 got ready for production, Musk admitted in another tweet.
The rivalry between Apple and Tesla also has a long history, as Musk said in 2015, "If you don't make it at Tesla, you go work for Apple," calling the tech company the "Tesla graveyard," CNBC reported.
But not everyone on Twitter agreed with Musk as one user summed it up by saying that Cook wouldn't pay what Tesla wasn't worth at the time.
Shares of Tesla were trading at $641.92 as of 11:40 a.m. ET, up $1.58, or 0.25%.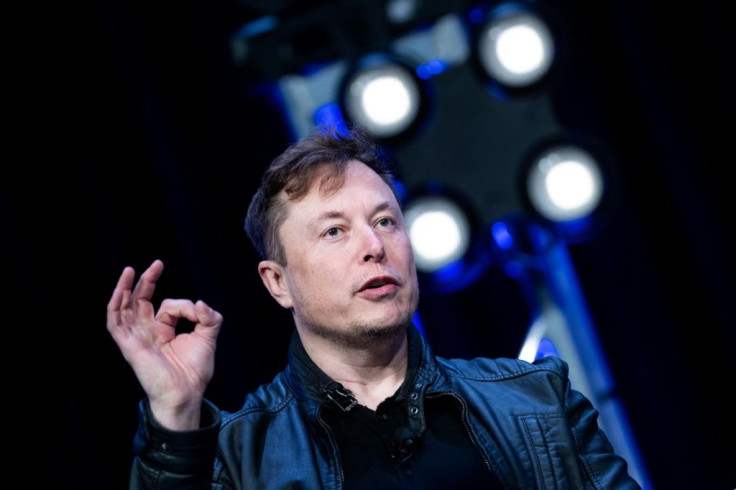 © Copyright IBTimes 2022. All rights reserved.
FOLLOW MORE IBT NEWS ON THE BELOW CHANNELS