Twitter, Yelp, Others Agree To Pay $5.3 Million For Accessing Contacts Without Permission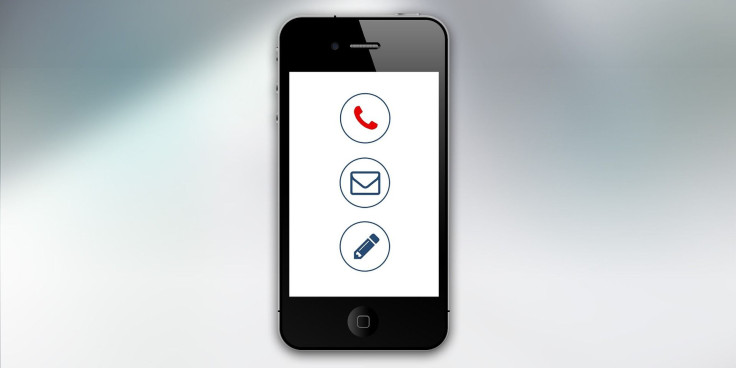 A number of large tech companies have agreed to a multi-million dollar settlement in a class action lawsuit that accused the companies of accessing the address book of iOS users without permission, according to a report from Ars Technica.
Twitter, Instagram, Kik, Yelp, Foursquare and a number of other firms were a part of settlement, which is for a proposed $5.3 million. Thirty percent of that total would land in the hands of the lawyers who brought the case, while the remaining $3.7 million would be split among the estimated 7 million affected users—resulting in an award of about $0.53 per person.
Read: DVD Drive Class Action Lawsuit: You May Be Eligible To Claim $10
The suit, first filed in 2012, alleges the tech companies and their services used "unconscionable, illegal practices" in accessing contacts belonging to users without the consent of the user. According to the lawsuit, that was equivalent to the contacts being "accessed and stolen."
Lawyers brought the suit against the tech firms after a number of publications reported on the breaches of privacy. The Federal Trade Commission also investigated the charges and came to a $800,000 settlement with social network app Path over its practices.
At the outset of the suit, the lawyers leading the case assessed that each member of the class action was entitled to hundreds or thousands of dollars in damages.
Since reaching the proposed settlement, which would net the lawyers nearly $1.6 million, the lawyers have pushed for the court to approve the agreement, arguing it "compares favorably on a per head basis" to similar privacy settlements involving tech companies.
Read: How To File A Lawsuit: Class-Action Suits May Be More Difficult Under New House Law
A settlement hearing with U.S. District Judge Jon Tigar of the Northern District of California is set for 2 p.m. local time on May 25, where the judge will decide whether or not to approve the agreement.
Assuming approval, there will be a handful of apps on the hook for the $5.3 million. Foodspotting, Foursquare, Gowalla, Instagram, Kik, Path, Twitter and Yelp will be responsible for paying out to affected users.
The settlement applies primarily to iOS users who had the aforementioned apps access their address book and view contacts without permission between 2010 and February 2012.
Payments will be sent to the Amazon accounts of those affected, unless they request payment in the form of a check. Any unclaimed funds from the settlement will be given to the Electronic Frontier Foundation.
© Copyright IBTimes 2022. All rights reserved.
FOLLOW MORE IBT NEWS ON THE BELOW CHANNELS