Typhoon Lionrock Update: Japan Storm May Make Landfall As Early As Monday Night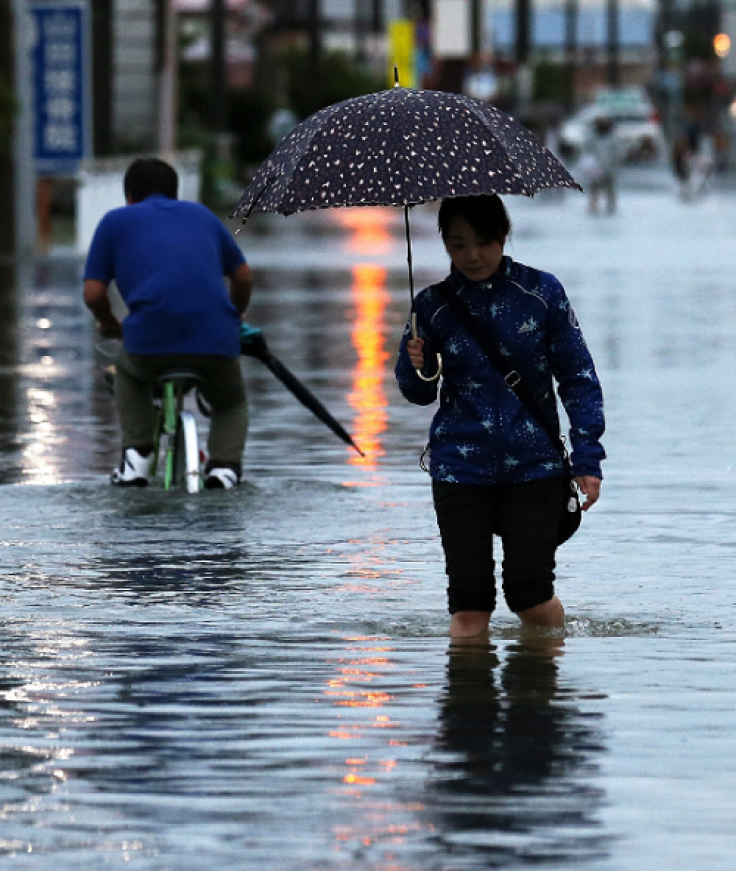 Typhoon Lionrock is expected to make landfall in Japan early in the week, according to reports.
AccuWeather reported the storm will hit the coast of Japan as early as Monday night or Tuesday morning local time, and the heavy rainfall and intense winds could bring about three to six feet of storm surge. Lionrock's interaction with another weather system building in seas southward from China will determine whether the typhoon will shift towards northwest regions of Japan or stay on course heading northeast.
"At this point, it appears that Lionrock will make landfall in eastern Honshu around or in beteen Tokyo and Sendai," AccuWeather Meterologist Becky Elliot said.
Lionrock, which was initially slated to make landfall in Japan Sunday, already reached past its peak intensity. However, the typhoon's winds are still estimated to be that of a Category 1 hurricane at 119 to 153 kilometers per hour, or 74 to 95 miles per hour. Meterologists are expecting severe damage no matter where the storm lands, with the worst conditions slated to the southern or eastern coast of Hokkaido on Tuesday night and into Wednesday.
"Wherever this landfall point ends up being, there will be damaging winds and flooding rainfall," Elliot continued. "The coast will also be pounded by rough surf and inundating storm surge."
According to Bloomberg, Lionrock is projected to hit areas of Japan that were also devastated by the March 2011 earthquake and tsunami. When the storm makes landfall, it will be the first tropical cyclone to hit the region since storm records began in 1951.
Lionrock may shift to northeastern China, the northern Korean Peninsula or Russia's Maritime territory after hitting Japan. The typhoon is expected to weaken around midweek.
Fatalities From Tropical Storms and Hurricanes vs. All Other Natural Hazards | WeatherDB
Lionrock marks the third typhoon to strike anywhere in Japan in the last seven days following Typhoon Kompasu and Typhoon Mindulle, both of which smashed into Japan's east coast.
Lionrock will be the 10th typhoon to hit Japan during this season.
© Copyright IBTimes 2023. All rights reserved.