Tyson Foods Implements Expansive COVID-19 Safety Measures For Workers
After facingcriticism for a wave of coronavirus outbreaks at its production plants, Tyson Foods (TSN) has implemented an onsite testing tool to detect if its workers have COVID-19.
The safety measures are among the first expansive efforts by a company to protect its workforce from the virus. At one point, hundreds of Tyson employees were infected with the coronavirus, with the Midwest Center for Investigative Reporting estimating the toll at 8,500. The meat processor said the figure has since dropped to less than 1% of its 120,000 employees.
"What we're adopting is a strategic, ongoing approach to combatting COVID-19," Donnie King, Tyson Foods group president and chief administrative officer, said in a statement. "It involves weekly testing of team members at our facilities to monitor for the presence of the virus. By using data science to test a statistically sound sample of team members, we have a better chance of staying ahead of any potential virus spread and protecting our teams and communities."
The COVID-19 monitoring strategy was developed in part with Matrix Medical, which Tyson said is in line with the Centers for Disease Control and Prevention's guidelines. Testing measures include random tests, symptomatic tests, and close contact tests for COVID-19.
Tyson has also added a chief medical officer to its staff and nearly 200 nurses and administrative support workers to support its already team of 400 health service members to provide onsite testing and case management coordination for those that are infected with the virus.
"We believe launching a new, strategic approach to monitoring and adding the health staff to support it will help further our efforts to go on the offensive against the virus. Adding more resources and technologies reinforces our commitment to protecting our team members, their families, and plant communities," King said.
The U.S. has reported over 4.45 million positive cases of the coronavirus with over 151,000 COVID-19 deaths, Johns Hopkins University said.
Shares of Tyson were trading at $61.52 as of 1:50 p.m. ET, down 48 cents of 0.77%.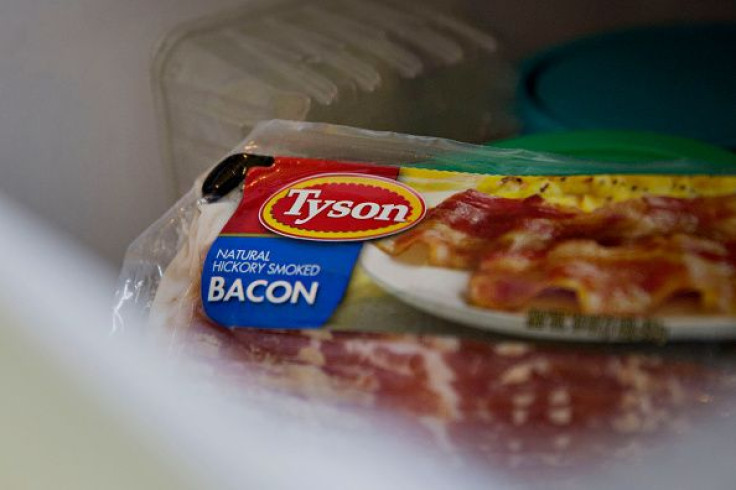 © Copyright IBTimes 2023. All rights reserved.