Uber Technologies Takes Control Of Its Own Narrative In Political Debate Over 'Gig Economy'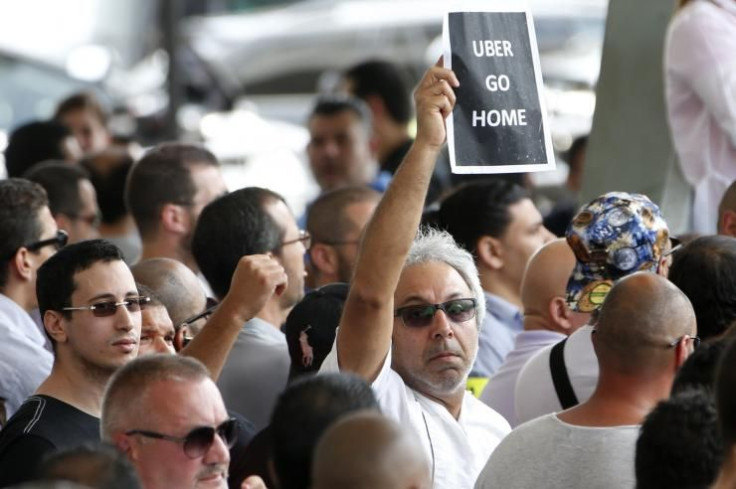 Since the first big rape case in India rocked Uber Technologies in 2011, the narrative for the company has been as much about violence, riots and labor disputes as much as its rapid growth. But as the 2016 campaign gets underway, Uber finds itself in a new position: a key talking point for both parties on the role of technology and the future of labor in America.
Republican presidential contenders Jeb Bush and Rand Paul have both publicly issued their support of the company and the sharing economy. Indeed, Bush published his campaign-finance report Wednesday that revealed more than 70 Uber rides, and the former Florida governor announced he will be taking one to an event in San Francisco Thursday. Hillary Clinton, on the other hand, has said Uber raised "hard questions about workplace protections and what a good job will look like in the future."
For Uber, being at the center of a meaty policy debate is a positive development and a chance to redefine its image as the biggest poster child for the so-called gig economy. Founded in 2009 and last valued at $50 billion, the company has helped support the careers of at least 160,000 drivers in the United States alone, as the company reported in December 2014.
"The real innovation of these companies is not technological. What's really novel about them is the labor force they're creating," said Geoffrey Manne, executive director of International Center for Law & Economics, a nonpartisan research group. "Uber's not just a taxi company with a cool app."
For Uber, the political conversation is a welcomed playing field taking the nation's attention away from the steamier stories of violence, bullying culture, tracking journalists and law breaking. Uber CEO Travis Kalanick has repeatedly been called out for sexist and cruel comments, such as his referring to the company as "Boob-er." Has Uber finally begin to get the story right? As the the debate over the gig economy takes center-stage, it appears to have a chance.
The company hired David Plouffe, President Barack Obama's campaign manager during the 2008 election, last year to serve as its head of policy and communications. That operational role has since been given to Google executive Rachel Whetstone, while Plouffe remains as a strategic adviser.
"The on-demand economy is still early days. It's dangerous territory for the politician to take," said Rob Howard, CEO of Grand Junction -- a San Francisco-based company that provides software for delivery services.
This topic of job creation has been among the many criticisms of Uber as a company. Indeed, Uber made headlines earlier this month when the California Labor Commission ruled in favor of a previous worker who charged she should have been considered an employee, not an independent contractor. That's the side that Democratic contender Hillary Clinton has taken in this debate, issuing that these freelancers deserve benefits.
Not every worker for companies like Uber want the classification as an employee, however. "People want to be independent contractors. Businesses want more flexible employees. Living in San Francisco, I've taken a lot of Uber and Lyft rides, and I have not had one driver tell me they want to be an employee," said Matt Faustman, CEO of UpCounsel, a service that connects businesses to legal experts.
The United States is in the beginning stages of regulating the gig economy. Just last month, the Federal Trade Commission held a meeting to discuss implications around the "Sharing Economy"-- a first for the U.S. government's body for protecting consumer privacy and antitrust issues.
With the cities it enters worldwide, Uber has faced protest from the traditional taxi companies, the government regulators and the riders who has seen its negative cases. For Uber, it's been a move back and break things model -- not necessarily about establishing a formal relationship with regulating operators and governments before they enter a new territory.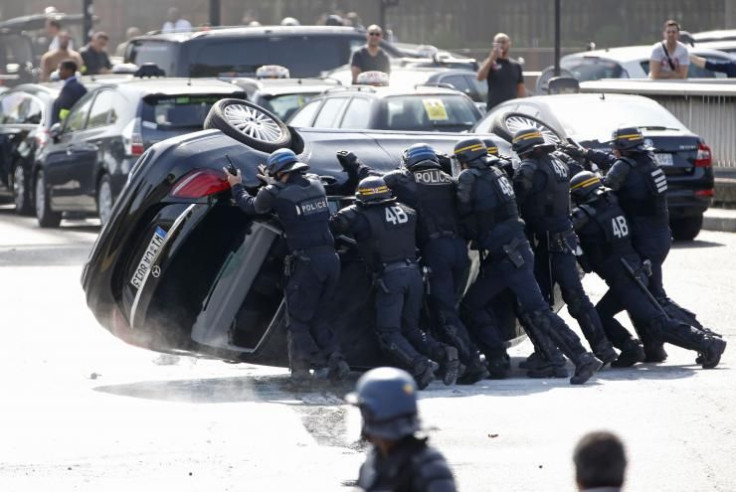 Several aspects of Uber's mission have been targeted, and the company has repeatedly been sued by riders, drivers and cities. Last year, blind passengers charged Uber for allegedly refusing rides. On Wednesday, Uber settled a lawsuit for a driver who killed a six-year-old girl, and a judge issued a $7.3 million fine and suspension for the company in California. Only in June, the company banned Uber drivers from carrying guns. Cities have issued that Uber doesn't issue proper background checks for its drivers. The company responded with a pledge to improve the process in December.
"Just with the number of drivers and customers they have a very powerful voice," Howard said. "Lyft is a very family-friendly kind of brand, while Uber is more of a dominate the world brand."
© Copyright IBTimes 2023. All rights reserved.