Uber Wants Startups To Pitch Venture Capitalists While Riding Around In Ubers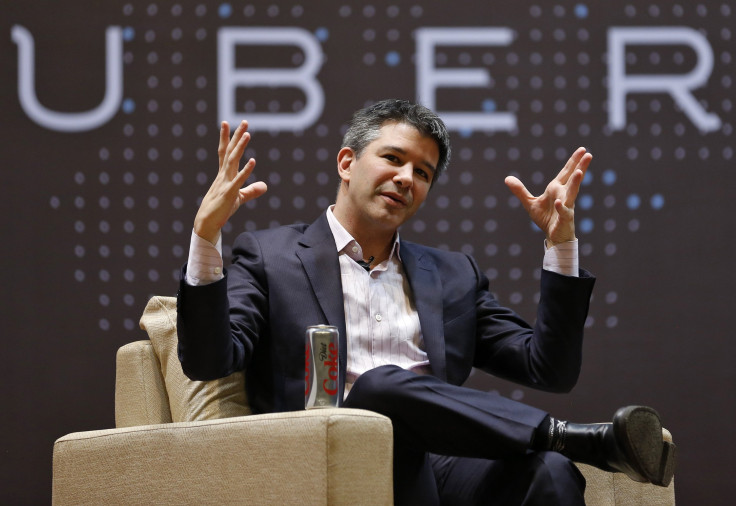 AMSTERDAM — Uber is rolling out yet another new service, and this one could actually make you rich. Described as "an elevator pitch on wheels," UberPitch, as the service is called, will give prospective entrepreneurs the chance to take a ride with investors and possibly win investment for their companies.
The initiative was announced here Tuesday by Uber CEO Travis Kalanick at Startup Fest Europe. It will begin this week in Vienna before moving on to another 36 cities across Europe, with the company claiming it is one of the widest searches for entrepreneurial talent ever seen on the continent.
Each ride will consist of seven minutes to pitch the idea and a further seven minutes of feedback from the potential investor. The best idea from each country will then be chosen and given support and mentorship from experienced business investors. An overall winner will be flown to Berlin to meet Kalanick to talk through the business.
Kalanick described the initiative as: "Push a button and you can pitch a VC." Without naming any of those involved, Kalanick said entrepreneurs who took part would be pitching their ideas to "famous seed investors, [venture capitalists] and members of the startup ecosystem."
Uber, which is the word's most valuable startup with a valuation of over $60 billion, having raised $10 billion from investors to date, has run into numerous regulatory issues across the globe, including in Europe. The latest move to help foster innovation on the continent could be seen by some as an olive branch by Kalanick to help improve the company's reputation.
Another part of its approach to guide legislation of ride-hailing apps is the creation of a policy board, made up of former political heavyweights, that will help lobby governments on the company's behalf. One of those board members is former European Commissioner for Competition Neelie Kroes, who earlier on Tuesday interviewed Apple CEO Tim Cook on the same stage.
© Copyright IBTimes 2023. All rights reserved.